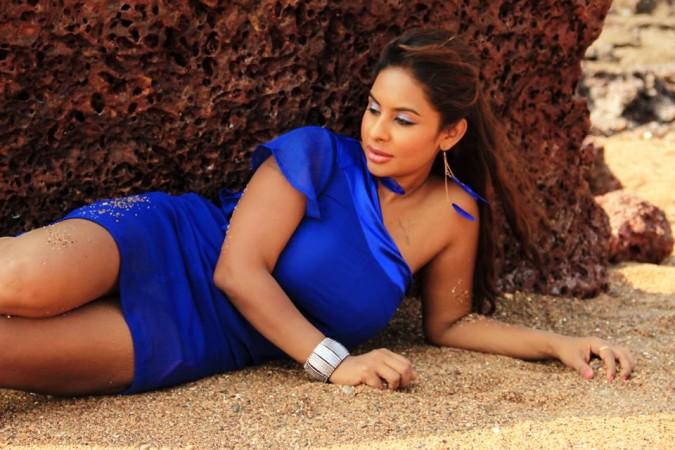 Actress Sri Reddy has slammed Rakul Preet Singh over her views on the casting couch in Telugu film industry. The budding talent, who made headlines recently by going topless in public, has posted a video on Facebook where she attacked the Spyder actress and asked her not to speak on behalf of the Telugu actresses.
"Do you know how you look? You look like a cycle tyre. The one kids in our villages play with! I am sparing you because you are a woman. Why do you care or bother about Telugu heroines and our fights," Reddy questioned Singh without mentioning her name. But it is widely considered that Reddy was referring to Singh's statement that the producers had the right to choose the heroines on the basis of talent.
Reddy didn't stop there. She even threatened to beat up Singh: "Don't piss off the Telugu women, we will parade you in a garland of slippers. Don't poke into our movements. Shut your mouth and sit at home. If you again make any such comments, we will come to your shooting spot and beat you up."
In an interview, Singh had confessed that she had not experienced casting couch, adding that she could only speak for herself. "People can play the blame-game, people can be doing anything, I am not vouching for anything. I am saying that so far, I have had a great experience and I believe that nobody is going to invest Rs 100 crore on you or cast you in a film just because you are an easy girl. It might take time but it is the talent that lasts," The Times of India quoted her as saying.
In another interview, Reddy said that north Indian actresses get offers to work in movies as they are "flexible" in terms of giving "sexual favors."
Reddy created quite a stir in Tollywood after she alleged that casting couch is prevalent in the Telugu film industry. When the film industry did not pay heed, the actress stripped in front of the office of Telugu Film Chamber of Commerce in Hyderabad last week to raise her voice against discrimination and casting couch.