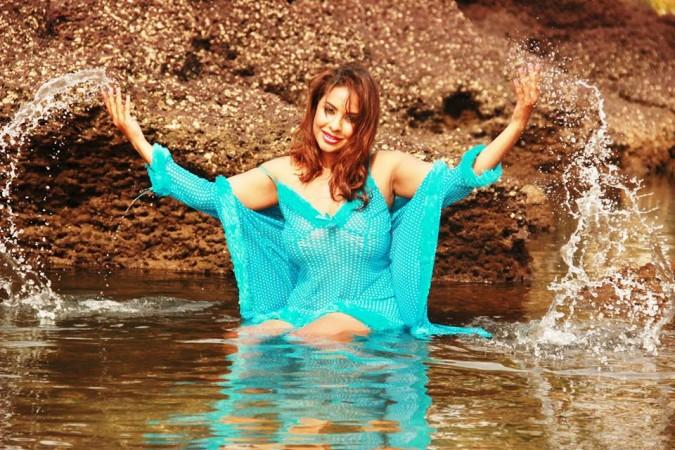 After naming a few celebrities for their alleged involvement in casting couch in the Telugu film industry, Sri Reddy has now accused a producer's son of sexually exploiting her. Without revealing the name of the person, the budding actress has claimed that he used to force her to have sex with him.
In an interview with India Today, Sri Reddy stated that the producer's son used to have sex with her in a government studio. "He used to take me to the studio and he used to f**k me. He is the son of a top producer who is ruling the Telugu film industry. He used to force sex (on me). He would ask me to come to the studio and I said I will go only to talk, not for any sexual act. But after going there, he used to force (me to have) sex," Sri Reddy said.
According to Sri Reddy, the people from the film industry use studios like "brothels." She has not named the person but has promised to reveal the identity along with a few photos.
Sri Reddy's allegations have left the Telugu cine-goers wondering about the person who 'sexploited' her. "Who is unnamed producer's son who sexploited budding actress? #SriReddy," a fan wrote on Twitter.
Sri Reddy says that North Indian actresses get offers to work in movies as they are "flexible" in terms of giving "sexual favors."
"For the last 10-15 years, we are only watching North Indian girls as the heroine. Why not Telugu girls? A lot of people are saying that these North Indian girls who are coming from the other states, they will give them sexual favors and all. That's the reason people are showing interest toward these North or other state women. That is the only reason they are getting roles; because they are flexible to everything, and Telugu women are not," she said.
The actress claims that many filmmakers have asked her to send nude photos and videos. Despite fulfilling their requests, Sri Reddy was not given any role in their movies.
Sri Reddy has been making headlines since she made some serious allegations of casting couch in the Telugu film industry. When the film industry paid no heed to her allegations, the actress had stripped in front of the office of Telugu Film Chamber of Commerce in Hyderabad last week.