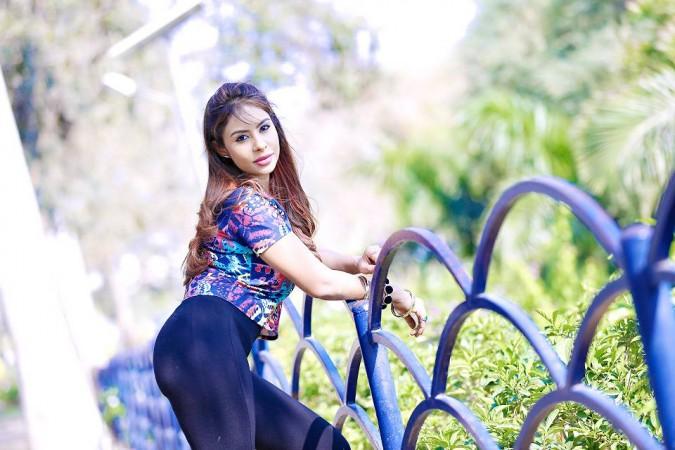 Sri Reddy, a budding actress who shocked everyone by stripping in public alleging sexual exploitation in the Telugu film industry and discrimination against local talent, seems to be paying a heavy price for her daring act. After being denied membership of Movie Artistes Association (MAA), she has been told to vacate her house in Hyderabad.
"My owner called me and told to vacate my house,what a great people..he is working as an ias ..such a narrow minded people..U dnt even imagine how rude talking..Big people game started [sic]," Sri Reddy wrote on her Facebook page.
On Saturday, Sri Reddy had taken the extreme step to draw the attention of the people and media. She stripped in public in front of TV cameras to protest against what she called a discrimination against Telugu actresses in the Telugu film industry.
Sri Reddy claimed that Tollywood filmmakers pay in crores for Mumbai-based actresses, while local talent, who are willing to work even if they pay in lakhs, are being overlooked. She also opened up on sexual exploitation.
The actress claimed filmmakers asked her to send nude photos and videos as a precondition for roles in their movies. "They see the videos and give no roles. They have even asked for live nude videos from me. That is the extent to which they go to take advantage of women who seek roles," Sri Reddy was quoted as saying by The Times of India.
Sri Reddy's daring act has left the Telugu film industry upset. The MAA has made it clear that it will not accept her membership application and also said that actors who work with her will be suspended from the association.
The MAA had called a press meet in Hyderabad Sunday to make its stand clear to the public. "This kind of an incident has never taken place since the beginning of the Telugu film industry. All the ladies are treated with a lot of respect in the industry and they are considered members of a family. The industry has maintained this respect toward all," actor Meka Srikanth said.