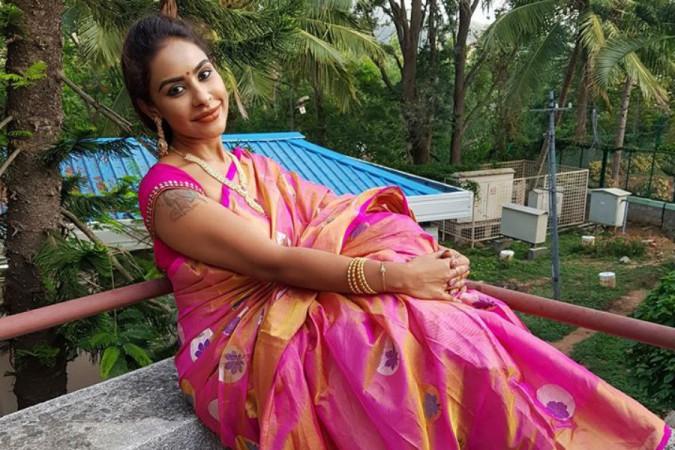 After naming Sachin Tendulkar in one of her Facebook posts, actress Sri Reddy has gone on to target ace director K Raghavendra Rao and said that he should be the brand ambassador for Telugu romantic directors as he can 'suck a heroine's beauty'.
Sri Reddy had earlier alleged that Sachin Tendulkar had a romance with Charmi'ing girl in Hyderabad. Her comment did not go down well with his fans who trolled her and said that it is her cheap publicity stunt.
She took to Facebook on Wednesday morning and said that she is talking the truth and does not need public attention. She also said that she was in silent mode for two weeks due to a family problem.
The actress wrote, "Looks like decent and behaves like a very good and honest persons..they do social works too to prove as a good person to the world..some times then can be good persons by heart..if yes also,they can be interested in girls.."extra marital affairs"..I am talking genuinely truths..I dn need any public attention,till now I could hv give 50 interviews after reddy diary..bcz of my personal family problem past 2 weeks I am in silent mode..I didnt hold any1 legs to believe me..if you guys trust on me,believe me k, I nvr cook stories for the publicity..genuinely i am sharing the truths..(applied to 1 or 2 Tamil YouTube channels) (sic)."
An hour after this post, Sri Reddy went on to make another sensational comment and attacked the ace director. The actress wrote, "Raghavendra rao garu was a most romantic director..he should be a brand ambassador for the telugu romantic directors..he can only suck heroine's beauty..he knows how to show to us..we made them hits .. he know very well in which angle heroine wl be good.."
It should be said here that K Raghavendra Rao is one of the most dignified filmmakers of the Telugu film industry. He has directed more than a 100 films across multiple genres and 90 of them were hits at the box office. He introduced many talented heroes and heroines, including Sridevi. He has got seven Nandi, five Filmfare South, and two CineMAA, IIFA and SIIMA Awards.