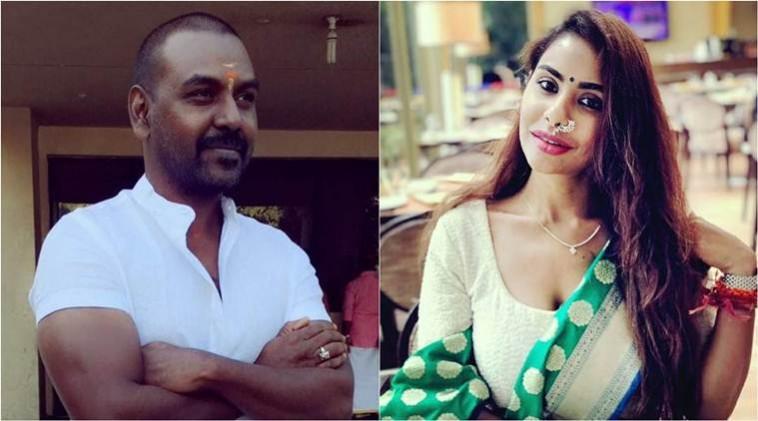 Actress Sri Reddy confirmed that she has signed to play an important role in filmmaker Raghava Lawrence's next film and will donate the advance amount to the Titli victims of Srikakulam.
Sri Reddy, who is currently staying in Chennai, is saddened over the devastation caused by the cyclone Titli in Srikakulam. The actress took to her Facebook page on Monday night and wrote, "Wanted to visit our Srikakulam..nd wanna do some help as much as I can..if I cant visit also I wl do it immediately.."
Sri Reddy revealed on Tuesday morning that she had recently visited Raghava Lawrence, where she auditioned for his upcoming movie. The filmmaker assured to give her a good role in his next film and also gave an advance amount for it. The actress confirmed that she is sharing this amount with the victims of Titli.
Sri Reddy wrote, "Good news for all of my frds that I met Lawrence garu @his home,he recieved me in a very nice way..saw many of the kids over there,they are really happy wt him..they prayed for me..I gave an audition, he took me into his next film,he promised me and confirmed a good role,got an advance too..i am sharing this amount to srikakulam people who suffered by cyclone#celebrationstime.. (sic)."
The Aravinda 2 actress, who protested against casting couch earlier this year, had made allegations of sexual harassment against several celebs from the Telugu and Tamil film industry. Ragha Lawrence was one of those celebs. Sri Reddy had alleged that she first met Raghava Lawrence in a star hotel, during the making of Prabhas' Rebel in 2012 and he sexually misbehaved with her in his hotel room.
However, Raghava Lawrence denied the allegations of demanding sexual favours from Sri Reddy. He asked her to take up the audition for his next film in front of the media and prove her talent. He said that he would offer her role and also give an advance if she passed his test. The actress had accepted his challenge and wrote on her Facebook, "I am taking up the lawrence master's challenge..bless me Everyone..(sic)."