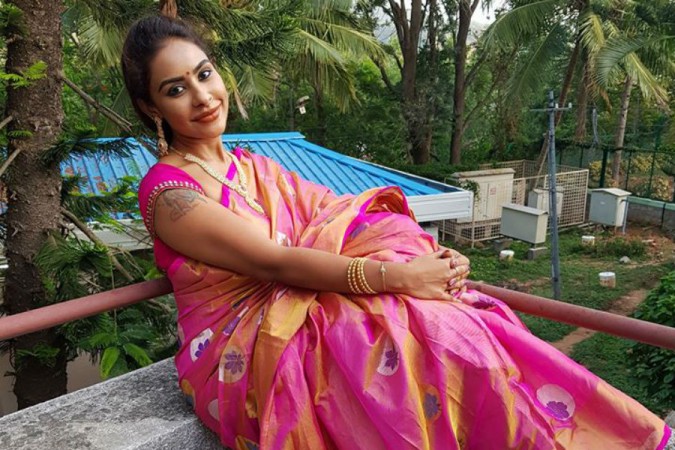 Actress Sri Reddy has responded to the challenge of Raghava Lawrence with a counter challenge that both of them should face the media for an interrogation first, which will test their skills.
Sri Reddy had recently alleged her that Raghava Lawrence had taken her to his hotel room in Hyderabad during the shooting of Rebel. He sexually exploited her with a promise to give her role in her movie, but he never returned to her with an offer. She had gone on the expose him further in interviews to some YouTube channels.
But Raghava Lawrence had stayed away from responding to Sri Reddy's allegations. On the 13th anniversary of his career, the director decided to open up on the issue, claiming that many media houses were asking for an answer. He denied the charges of casting couch saying that her claims were wrong.
Instead, Raghava Lawrence challenged Sri Reddy to face him at a press meet. He said that he would give her a scene, dialogue and some easy dance moves, which she has to perform in front of the media. If she proves her mettle, he would offer her a role in his next film and also give her advance for the movie immediately.
Apart from Lawrence, Sri Reddy has made allegations against some other celebs. While a few kept mum on the issue, others threatened her with the possibility of filing defamation lawsuit. None of them dared to face her on any public platform so far. Raghava's challenge made some people happy. Idlebrain Jeevi tweeted, "Lawrence gives a challenge to Sri Reddy. Great way to refute baseless allegations "
But within hours after Raghava Lawrence challenged her, Sri Reddy took to her Facebook account to throw a counter challenge at him. The actress asked the director to attend an interrogation session with her in front of the media.
Sri Reddy posted on Facebook, "Better you don't pull it, till it get cut.. good for you.. if I sit for interrogation, definitely you will be the loser..we can work in your movie if u are ok,I have my talent,I saw your talent..our combination adhurs. . #guru".
Shocked and amused readers are awaiting the response from Lawrence now.