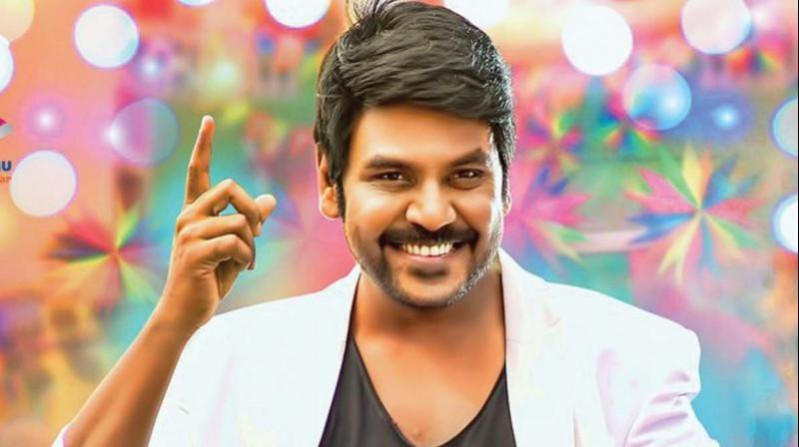 Kollywood filmmaker Raghava Lawrence has finally opened up on the allegations of Sri Reddy and has thrown a challenge for her. He is ready to give her a role in his movie if she wins the challenge.
Raghava Lawrence took to his Facebook account on the 13th anniversary of his charity home and thanked his followers for their support. The director posted, "Hi Friends and Fans..! it's been 13 years since my trust started... because of your support it's running successfully. thanks for your support and blessings."
Recently, Sri Reddy accused him of sexual exploitation, which created a sensation in the media. Raghava Lawrence, who had been keeping mum on the issue all these days, decided to finally break his silence on it. In a lengthy comment, the director denied the allegations of the actress. He also confirmed that he is not upset with her, but feels pity for her.
Meanwhile, Raghava Lawrence said that he will hold a press meet to take Sri Reddy's audition for a character. He will give her a scene and dialogues to act and some easy steps to dance. She has to perform them in front of media. If she proves to be a good actress, he will sign her for a good character in his next movie and will also give advance on the spot. Here is the complete comment post on Facebook.
And one more thing, I want to clarify about Sri reddy issue. This issue is not a big thing for me and I didn't worry about it but all press people are calling me and asking for clarification so i think it's time for me to clarify it to everyone. Sri reddy has told that she meet me during the making of Telugu rebel movie it's already been 7 years since I did rebel movie then why didn't she report this 7 years back itself ? Okay leave that. she told that she came to my hotel room and I misused her. She also stated that she saw god's photos and Rudraksha mala in my room. .. I am not a fool to keep Rudraksha mala at hotels and do Pooja. I'm directly saying to Sri reddy I haven't done any mistake I know about myself and god knows. After all this also I'm not angry on you. I saw all your interviews I only feel pity on you. Now what's your actually problem? your problem is that everyone betrayed you saying that they will give you chance right ? Your telling your a good actor we will do one thing I will keep pressmeet you also join the pressmeet. In front of all press people I will give you a character and scene to act and give you some dance steps to dance that doesn't mean I will give you difficult steps like I do. I will give you simple steps and dialogues , just the basic quality a actor should have .. if you really have talent act in front of me before the press. As a director if I really feel you have talent at that moment itself in front of press I will sign a good character for you in my next movie and give advance. I haven't done any mistake so I'm not scared to face you directly..if you act in my movie maybe you will get more chances and you might feel better or if you feel bad to act in front of everyone then contact my manager , bring your lawyer and well wisher with you and show your acting to me definitely I will help you. This reply is not because I got scared it is because I respect women a lot thats why i have build a temple for my mother and dedicated it to all women's.. Let's talk good things and do good things. I pray for your good life.