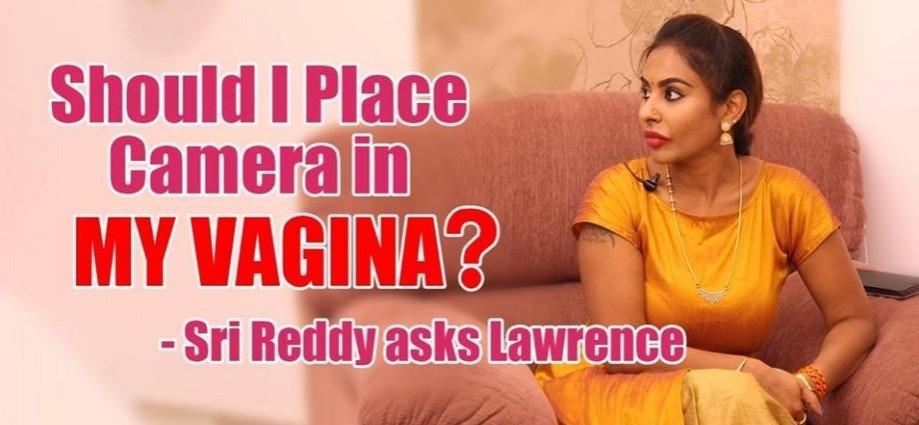 Actress Sri Reddy is furious after Raghava Lawrence demanded proof for her allegations and asked whether she should place a camera in her vagina or on boobs to get proof.
Sri Reddy had earlier exposed some dark secrets of casting couch in the Telugu film industry. But of late, she has turned her focus to Kollywood and exposed some big names from the Tamil film industry. One of those big names is Raghava Lawrence. She claims that he sexually exploited her saying that he would give her a role in his movie.
Sri Reddy hurled her anger on Raghava Lawrence in an interview to a YouTube channel. She said, "I met him at Golkonda hotel in Hyderabad when he was busy shooting the Prabhas starrer movie. He was a dance master for the film. One of my friends also faced a similar situation during this time. If this issue becomes big, she will also join me in fighting against him."
Raghava Lawrence is known for his clean image and generous work for poor people. He has always stayed away from controversies. When asked about it, Sri Reddy said, "I don't say that 100 percent of his character is bad, but I will blame him because of this incident."
When asked about his promise to give her a role, she said, "Yes! He did it. Otherwise, why should I blame him? Is he my boyfriend or husband? I didn't expect casting couch from Lawrence master. What I heard is that he is a good person. I still respect him because he is a guru of dance. But he knows what happened."
Sri Reddy added, "I would like to tell him one thing that he is wearing a mask of goodness by being generous to poor people. You don't need to give me publicity because I have already reached the international level. Foreigners know me very well, but they don't know about you. Today people recognise me wherever I go. What kind of publicity are you giving me? I don't want your f**K**g publicity."
When asked about proof, Sri Reddy said, "I have to keep a camera in my vagina or on my boobs. Every girl will not keep a camera every time. I told you that I was not prepared as I had not heard anything like this about Lawrence master. We have technology but Lawrence master allows me to carry a camera, while he is fucking me? He will not. I have given so many proofs in the past, but still, people are in confusion."