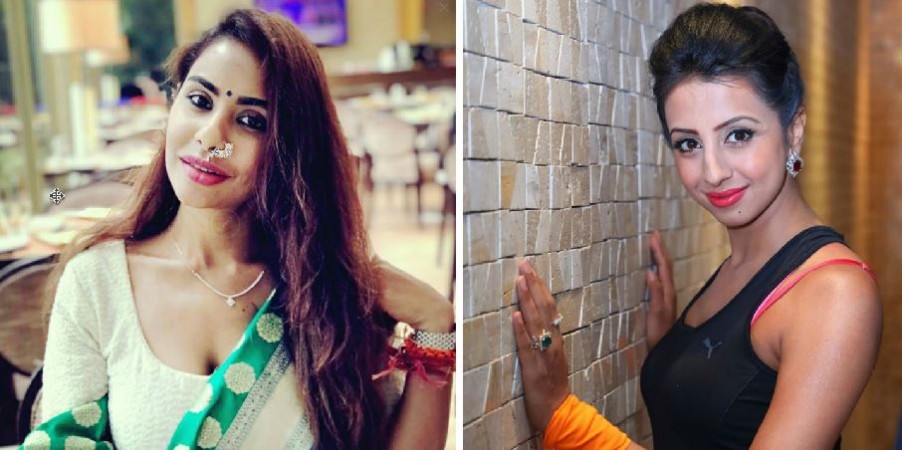 Sri Reddy, who had created a sensation by opening up on the dark underbelly of Tollywood, has said she was lured into prostitution by Telugu producer Mogudumidi Kishan and his wife Chandra in the US.
The US authorities busted a prostitution racket run by the NRI couple and many Telugu actresses were said to be allegedly involved.
Speaking to News 18, Sri Reddy revealed that she was approached by the same couple and alleged that they have coordinators in Hyderabad. According to her, actresses are lured into prostitution once they are in the US to attend events. "They will arrange visa and everything else for you. Artists are paid anything between $1000 and $10,000, depending on their popularity," the channel quotes her as saying.
Multilingual actress Sanjjjanaa Galrani claims that actresses are advertised for sex at cross-cultural events. "Fact is that it is not new thing going in US. Mostly it is C or D-grade artists, who are not lead actors but do supporting roles in films... they fall into this trap. Sometimes they are asked to come for a dance performance, where they are lured with more money. Other times its mutual agreement also," the actress says.
The US authorities uncovered an elaborate prostitution racket in Chicago, Illinois, involving young actresses from the Telugu film industry. About five people from the Telugu and Kannada film industry have been identified as victims of the racket.
Though the prostitution racket was busted in late April, the media picked it up after federal agents of Homeland Security Investigations filed a 42-page criminal complaint against Telugu film producer Kishan Modugumudi and his wife.
Coming to Sri Reddy, the budding actress has made shocking allegations against some of the big names from Tollywood. She spoke about the sexploitation in the film industry.
Last week, she alleged actor Nani slept with her.