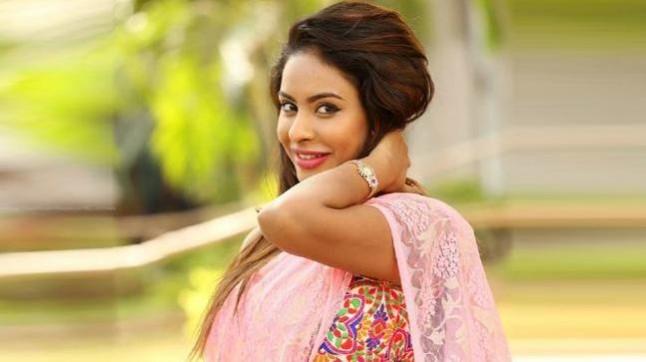 Controversial actress Sri Reddy has announced her breakup with Punjabi singer Ekam Bawa. She became very emotional and promised to safeguard their lives as she recalled their encounters in bed.
Sri Reddy took to her Facebook page on September 15 to speak about her split from Ekam Bawa. Without mentioning his name, the actress went to recall her fond memories spent with him. She thanked him for the memorable moments and promised to safeguard their love for lifetime.
My sweet love story:-

You can break promises but you cant break my heart ..

You dnt need to lie wt me,why bcz I know you more than u,I easily find u..

Love cant turn as a hating ..love is truth..love is pure..there is no death nd no stinks for love..

Understanding+dependency(for love) + support(to break loneliness)=love(in my mind)

u are trying to murder my love but I wl b the safe guard..but you cant win..bcz till my last breath I wl protect our love..

I still love your fragrance of our bedsheet.. your boxer is safe..5 times thatz amazing..u used to praise me every meeting I mean mating..ha ha ha..

the way u eat ,nd like my cooking chicken nd prawns I still remember..I wl not call u for ever..thanks for the memorable moments..

Marriage commitment only to your body not to your heart..I am queen of your heart..
Sri Reddy has spoken a lot on sexual harassment and sharing bed with some celebs for acting offers. However, she has shared very little about her boyfriend and love life. Earlier this year, the actress had revealed that she was in a relationship with Punjabi singer Ekam Bawa. He had accepted her past and wanted to marry her.
Sri Reddy posted on Facebook on March 17, "Every one asked me to sleep wt them..but ekam bawa asked me,wl u marry me..in my bad times also he is giving the best strength..hats off to this guy#Superb Punjabi guts,"
Later, Sri Reddy went on to reveal why she chose the Punjabi singer as her boyfriend. The actress wrote, "Why Punjabi is my boy frd?? Vadigudh..lo dhammundhi..more over he accepted my past.."