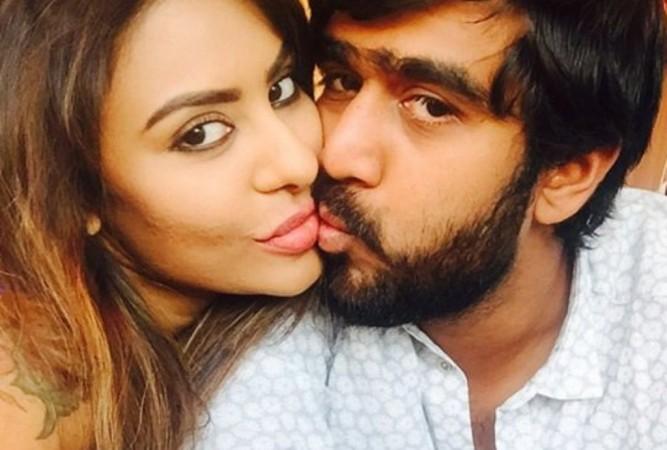 Actress Sri Reddy alleges that producer Suresh Babu has used his money power to influence media, police, government and film industry to halt her protest, but she assures that it will continue.
In her Facebook post, Sri Reddy claimed that Suresh Babu paid money to everyone to block her protest against sexual harassment on female artists in the Telugu film industry. She filed complaints with police and Mahila (women) commission, but none of them took action. Cinematography Minister Talasani Srinivas Yadav assured of action, but it has been alleged that he too has failed to take action in the matter.
Here is Sri Reddy's complete Facebook post accusing producer Suresh Babu:
Charecters of the year

Suri Uncle,u r buying the media to not to cover up the issues..U r smashing the entire protest from all sides..you are paying money to majority of you tube channels also to do a negative publicity..u payed the money for hackers,created many fake profiles to do a valgur comments nd made dislikes too..your ladies called nd black mail us to delete the pictures..even u r controlling maa association to not to give the card..

All big producers stamping this issue under their slippers..till my last breath I wl not leave,if I die one more Sri wl born.

Gave many complaints on many people in the police station..even police took it light..

even talasani srinivas yadav Garu promised many things ,till now there is no result..even he promised many things to small producers to give the encouragement ,till now that g.o not yet passed..i hope government wl not be on big heads side..but day by day we are loosing hope on government..

We gave the complaint in mahila commission ..that commission also didn't do anything..

Still living wt the hope.. (sic)
Few months ago, Sri Reddy started a protest against Telugu film industry after she did not get offers this resulted in the film industry banning her. The actress then reportedly took up the fight of sexual harassment against women in the industry. She was successful in creating headlines in national media.