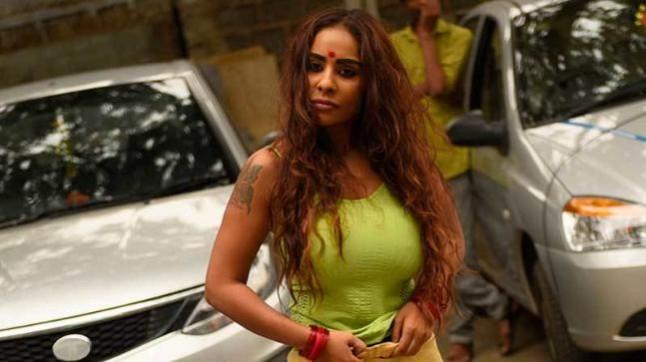 Actress Sri Reddy has taken a dig at power star Pawan Kalyan that his political outfit is not Jana Sena, but his caste sena as all his party leaders are from Kapu community.
Sri Reddy had created headlines in the national media by slamming actor-turned-politician Pawan Kalyan over his advice to her on handling the casting couch and sexual exploitation issue in Tollywood. Now, the actress is once again making it to the news, but this time it is for taking a dig at his party Jana Sena.
On May 21, Sri Reddy took Facebook to talk about the credibility of Pawan Kalyan in allotting the posts of Jana Sena Party. In a Telugu post, the actress wrote that his fans should have felt happy if they were given some posts in his party. He is a superstar because of his fans.
The actress released the list of people who hold top positions in Pawan Kalyan's Jana Sena party. Sri Reddy requested his fans to see the structure of his party and understand his credibility and love for his fans. Here is the list of the office bearers of Jana Sena party.
1. Janasena Party President – Pawan Kalyan (Kapu)
2. Janasena Co ordinator – Madasu Gangadharam (Kapu)
3. Janasena Official Representative – Tota Chandrasekhar (Kapu)
4. Janasena Treasurer – Marisetty Raghaviah (Kapu)
5. Janasena Official SpokesPersons – Addilapalli Sridhar (Kapu)
6. Another Spokesperson – Parthasarathy (Kapu)
7. Janasena Media Incharge – Pasupuleti Hariprasad (Kapu)
8. Janasena Youth Division President – Kiran (Kapu)
9. Janasena Krishna – Guntur & East & west Incharge – Muthanseeti Krishna Rao (Kapu)
Earlier, Sri Reddy was trolled heavily by Pawan Kalyan's fans for using derogatory language against the actor and showing her middle finger to him in public. The actress has been undeterred and is giving back a proper reply to them. She recently filed complaints against many of his fans at Humayun Nagar police station.
Babu Gogineni, who is human rights activist, had recently abused Sri Reddy on debate shows on various TV channels. He had asked her to approach a psychologist. After learning about his entry to Jana Sena, the actress had requested Pawan Kalyan not to give him any position in his party.
She had posted on Facebook on May 20, "Babu gogineni is joining In janasena??I got some information,that he is negotiating wt janasena..thats the reason in many shows he used bad words on me,u called me bitch,u tried to destroy the protest..u shd meet psychologist nd many bad comments u passed on me.. pawan kalyan garu don't give any kind of position to him..he is not a correct person..we have all proofs that babu gogineni is a fake person."