Shikhar Dhawan continued to torment the Sri Lanka bowlers with another innings of brutality, while Virat Kohli did what he always does in coloured clothing – score runs and win India matches.
The result of the opening ODI of the series against Sri Lanka was hardly surprising, but for the away side to win so comprehensively, shows two things – India are a real force in any format of the game now and Sri Lanka are slowly turning into a team everyone fancies beating.
Watching West Indies lose 19 wickets on a single day to England in a historic Test match in Edgbaston was sad to see. And equally sad was the manner in which Sri Lanka have capitulated time and again against India on this tour.
The neighbours – even if the rivalry isn't as intense as India vs Pakistan – are supposed to bring out the best in the Lankans, but, at the moment, all it seems to do is create a sense of panic, which leads to one tremendously embarrassing defeat after another.
After being 139 for one, to get bowled out for 216 is something an international side just must not do. Sri Lanka have been collapsing in a similar manner all tour, and India know if get a wicket and break a partnership, the wicket-train will hit full speed and stop only at all out station.
At the end of the day, all India can do is beat the opposition in front of them. Over the past couple of years they might have had some easy opponents, but it is the manner of the wins that really must please Virat Kohli and his team.
To beat Sri Lanka, when they are in this situation, is easy enough, but to beat them by nine wickets with 21.1 overs to spare, while chasing a score of over 200 is what champion sides do. And, despite what happened in that erase-my-memory Champions Trophy final, India are a champion side.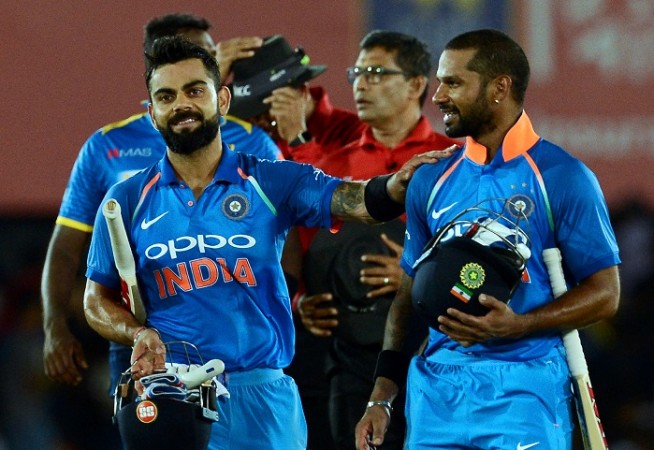 Yes, they might only be the No.1 Test side in the world because of all the home games, and yes, they still have a lot to prove, especially in matches away from the sub-continent. But, in an era where no side is able to dominate like Australia did in the 1990s and early noughties or West Indies in the 70s and 80s, India are coming close.
To win is fine, but to dominate is what makes teams great; worthy of remembering. And while this might be an ODI series that doesn't have the greatest of context – the World is still almost two years away – the manner in which India keep beating their opponents shows the potential to be great.
There is no doubting Kohli's winning mentality. Add the dominance factor and the ruthless streak that India have shown and we might just have the ingredients to create a dynasty.