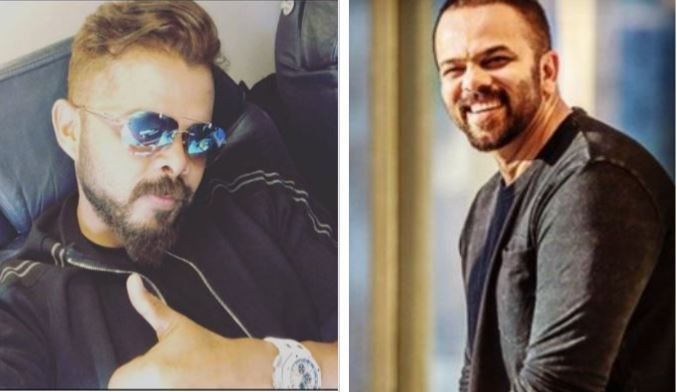 After a long wait, Rohit Shetty is back with his famous adrenaline filled show – Khatron Ke Khiladi, season 9. The grand premiere of the show promised great excitement, fun and full dose of entertainment. However, we were left a bit shocked and surprised by some of the statements made by him.
Comedian Bharti Singh congratulated Rohit Shetty, not once but thrice, for the epic success of 'Simmba'. Since this season of Khatron Ke Khiladi was shot in July, we wonder, how Bharti could already predict Ranveer Singh's starrer's success and epic run at the box-office. However, we are ready to let this one pass since it's almost a given that all Rohit Shetty films would be blockbusters.
But, this was not it! There was one more statement that baffled us to the core. Talking about Sreesanth, who is also a part of this show this season, Rohit Shetty said Sreesanth had missed the Bigg Boss winner's trophy by a few votes. Again, if the show was shot in July, Bigg Boss finale happened on the 30th of December, once again leaving us wondering whether Rohit and Sreesanth were already aware of the verdict back then? Or, some portions of the show were shot again in Argentina to include the mention of 'Simmba' and 'Sreesanth's defeat' on the show.
Fans were quick to notice this and flooded social media with their tweets and posts about Sreesanth's defeat being fixed beforehand.
Let's take a look at some of the tweets.
yo bhaaya, Did u watch #khatronkekhiladi9 tonight.
How did Rohit Shetty know Sree lost #bb12(as he mentioned in d episode) since the shooting happened before BB12.
Did they went all the way to Argentina again 2 shoot d introduction line?
This @ColorsTV have been too fishy lately

— Bruno Fanx (@KhabriBiggstFan) January 5, 2019
Well, we leave it to you to decide.
This season of Khatron Ke Khiladi has some interesting names like – Bharti Singh, Vikas Gupta, Sreesanth, Jasmin Bhasin and many others.