With a strong 92 percent rating on Rotten Tomatoes and heavy social media buzz, Jon Watts directed Spider-Man: Homecoming is expected to rule the box office both in domestic as well as global markets.
With a release schedule comprising 4,341 locations in North America, the Tom Holland starrer film is the only major release this week. The movie will mark Holland's second appearance in the Marvel Cinematic Universe since he was featured in a 15-minute introductory scene in Captain America: Civil War in 2016.
Also read: Spider-Man: Homecoming review round-up: Tom Holland is 'enough to temporarily cure any superhero fatigue'
Releasing this week (July 7 in the US) in theatres, Spider-Man: Homecoming may be the biggest hit for Sony this year as it is expected to make a huge amount on its opening day. The movie could gross between $85 and $110 million in its opening weekend at the domestic box office, Variety reported.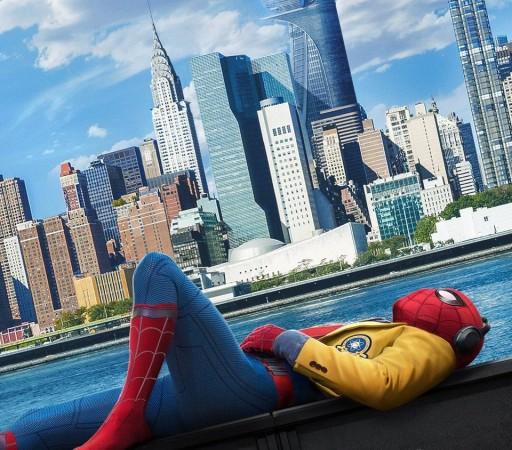 Deadline, on the other hand, claimed that the Tom Holland vehicle is set to make $90-$110 million on its opening day at the global box office. If the movie grosses nearly $100 million at the domestic box office, then it is likely to become the biggest box office opener among all Spidey movies, with a hefty tag of $190-$210 million.
The movie has already been released in South Korea, grossing $3.5 million on the opening day. Meanwhile, some analysts are predicting that Homecoming has a potential to make up to $120 million gross during its US opening weekend.
Among all the previous Spider-Man films, the Tobey McGuire-starrer Spider-Man 3, with $151 million, still holds the record of largest opening day collection. The Andrew Garfield-starrer The Amazing Spider-Man earned $62 million on its opening day while the sequel, Amazing Spider-Man 2, debuted to $91.6 million in 2014.
In Spider-Man: Homecoming, the young Peter Parker (Tom Holland) returns home to live with his Aunt May following his thrilling experience with the Avengers. Under the watchful eye of mentor Tony Stark aka Iron Man (Robert Downey Jr.), Parker starts to embrace his newfound identity as Spider-Man. He also tries to return to his normal daily routine, distracted by thoughts of proving himself to be more than just a friendly neighbourhood superhero. Peter must soon put his powers to the test when the evil Vulture (Michael Keaton) emerges to threaten everything that he holds dear.