Andrew Garfield set tongues wagging when he made a huge announcement regarding his sexual orientation during a recent interaction with fans.
The 33-year-old actor plays a gay character who has AIDS in Angels in America, and during an interaction with the audience he said he considers himself a "gay man right now just without the physical act," according to the Gay Times.
Also read: Outlander Season 3 air date, spoilers: A major star has quit
"My only time off during rehearsals – every Sunday I would have eight friends over and we would just watch [RuPaul's Drag Race]. This is my life outside of this play," he said.
The actor said that "as far as I know, I am not a gay man," but noted that he wasn't ruling out the idea of having a same-sex physical relationship one day. "Maybe I'll have an awakening later in my life, which I'm sure will be wonderful and I'll get to explore that part of the garden, but right now I'm secluded to my area, which is wonderful as well," he said.
Garfield was previously involved with Emma Stone.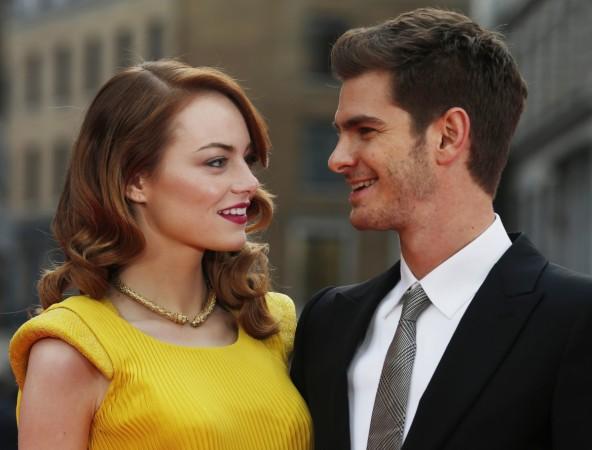 The two reportedly got together while filming The Amazing Spider-Man, where Garfield played Peter Parker and Stone played his love interest, Gwen Stacy.
During an interview with Teen Vogue, Garfield said he felt an instant connection with Stone when they auditioned for The Amazing Spider-Man. "It was like I woke up when she came in... It was like diving into white-water rapids and having no desire to hang onto the side. Throughout shooting, it was wild and exciting," he said.
They broke up in 2015.
As for his sexual orientation, this isn't the first time the actor has sparked curiosity among fans. The Spider-Man star famously kissed Ryan Reynolds at the 2017 Golden Globe Awards, and later he jokingly kissed Stephen Colbert as well.