As Spider-Man: Homecoming is slowly inching towards its release, the buzz about the movie is also increasing. Starring Tom Holland, Micheal Keaton, Robert Downey Jr., Spider-Man: Homecoming is slated to be released on July 7, 2017.
Also read: Spider-Man: Homecoming had an early screening and the reviews are 'Delightttttttful'
Appreciation has been pouring down from everywhere in reference to Tom Holland's portrayal as Spider-Man. Following the special screening of the movie (arranged by Sony), many critics took to social media to share the review. While most of the critics are convinced about Holland's take as Peter Parker, some are not.
The official synopsis of the movie says — Thrilled by his experience with the Avengers, young Peter Parker (Tom Holland) returns home to live with his Aunt May. Under the watchful eye of mentor Tony Stark, Parker starts to embrace his new-found identity as Spider-Man. He also tries to return to his normal daily routine -- distracted by thoughts of proving himself to be more than just a friendly neighbourhood superhero. Peter must soon put his powers to the test when the evil Vulture emerges to threaten everything that he holds dear.
Here's what the critics are saying about the movie.
Times of India
[Director Jon Watts] His Peter is solely focussed on being an A list (Avengers like) superhero. There are no sob stories of Uncle Ben or Aunt May either. May in fact, is a hottie (Marisa Tomei)! Once you warm up to Watts' vision, this Spidey film, replete with humour and thrilling stunt scenes, grows on you and tugs at your heartstrings eventually.
Firstpost
It's cool meta casting that Keaton went from Batman to Birdman and now Vulture, and he's a complete package – tremendous screen presence, amazing special effects to make his 'bad guy suit' threatening, a surprisingly solid character arc to make you empathise with him, and the best possible resolution during the climax.
Variety
[Tom] Holland has a likeable presence, but he's dutiful and imploring rather than captivating. His wormy pale handsomeness makes it seem, at times, like he's starring in some high-school chapter of "The Bobby Flay Story," and the director, Jon Watts, keeps all the action on the genial surface
Yet coming after the two Andrew Garfield "Spider-Man" films, which were the definition of super-forgettable competence, the movie is just distinctive enough, in concept and execution, to connect and become a sizable hit.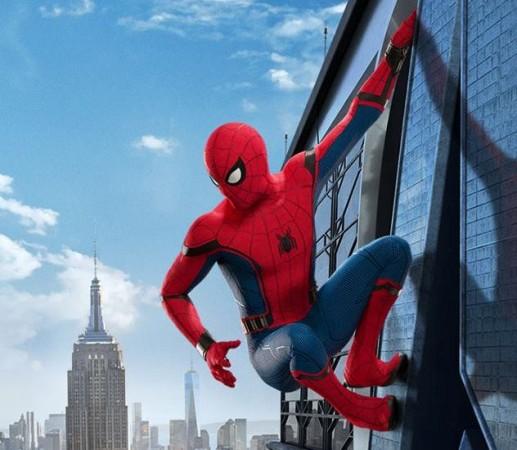 Forbes
Director Jon Watts has assembled all the essential ingredients for a great Spider-Man movie...Despite these trump cards, the film doesn't work. Why not? Because in a desire to highlight his youth and inexperience, the film turns Peter Parker into a dangerously incompetent would-be superhero.
Vanity Fair
To say that Spider-Man: Homecoming is nice might sound like damning with faint praise. But it really is such a nice film, pleasant and amiable in a way that the archness of Marvel films does not always allow. The six credited screenwriters have given us a Spider-Man movie that isn't moody or brooding.
Homecoming—a co-production between Marvel Studios and Sony—gives our oft-filmed hero a new sense of purpose, cynical and synergistic as that purpose may ultimately be.
Watch the Spider-Man: Homecoming trailer here.
The Guardian
The script's smart decision to scale back on interacting with the entire cinematic universe is also well-matched with Watts' pared-back action sequences, which are noticeably less flashy and far more comprehensible than in other Marvel blockbusters. The film also plays with the superhero formula, avoiding backstory repetition and throwing in a killer twist near the end, leading to a surprising, seat-edge finale, a rarity within the genre.
Spider-Man: Homecoming is so joyously entertaining that it's enough to temporarily cure any superhero fatigue.
Collider
The best word to describe Spider-Man: Homecoming is "fun." It's a joyous, effervescent picture that may not have the thematic heft of darker pictures like Logan and The Dark Knight, but nevertheless forges its own identity within the confines of the Marvel Cinematic Universe with a hefty helping of the MCU's primary virtue: humour.