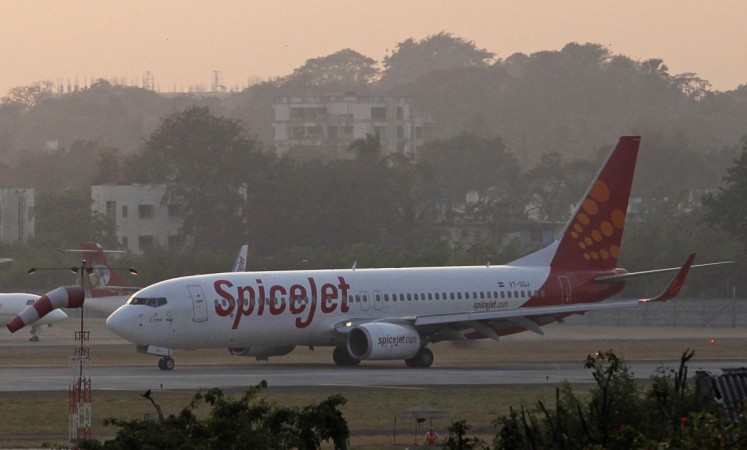 Budget carrier SpiceJet has announced a new promotional offer for the time of Eid. The 'Eid Mubarak' discounted airfare offer will be open until midnight of July 6, 2016 UAE time (around 1.30 a.m. IST).
The Eid discount of AED 299 for one-way flight ticket is applicable on the Dubai-Mumbai and Dubai Pune route. The offer is only applicable for travels originating from Dubai. The discount offer is for travel period between between July 25 and October 15, 2016, SpiceJet said in a statement.
SpiceJet is additionally offering a special promo deal for passengers who want to book tickets for domestic travel within India. The additional promotional airfare for domestic travel starts at the base fare of AED 24.
One-way all-inclusive airfares from Dubai to Amritsar, Delhi, Hyderabad, Jaipur, Kochi and Kozhikode are available from AED 325 (325 dirhams). The Dubai-Ahmedabad and Dubai-Madurai fares would cost AED 349.
The discount offer is refundable, and is available on first-come first-serve basis.
The offer follows a discount that SpiceJet had announced in March to mark its 11th anniversary. The three-day sale of tickets had included domestic base fare starting at Rs. 511 and international base-fare starting at Rs. 2,111.
Indian air carriers flew 86.69 lakh passengers during May this year, 21.63 percent more than the 71.29 lakh passengers last May, according to government (DGACA) data. SpiceJet's market share declined to 12.6 percent in May from 12.9 percent in April.
The SpiceJet stock was trading at Rs. 66.35 at 10:50 a.m. on Tuesday, down 0.52 percent from its previous close on the Bombay Stock Exchange.