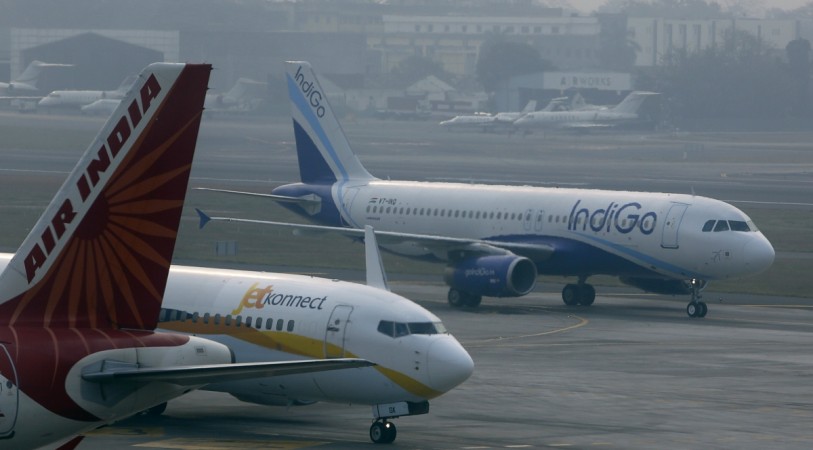 More and more people are flying in India as is evident from yet another month of double-digit growth in May. Indian air carriers flew 86.69 lakh passengers during the month, 21.63 percent more than 71.29 lakh passengers last May, according to government (DGACA) data.
Relaxation of FDI norms for the aviation sector buoyed stock prices of Jet Airways, SpiceJet and Indigo-parent Interglobe Aviation on Monday on the BSE.
At around 3.10 p.m., SpiceJet share rose 7.82 percent to trade at Rs. 69.60, Jet Airways was up 6.53 percent at Rs. 585.90 and Interglobe Aviation had gained 5.92 percent to trade at Rs. 1,070.20.
Market share
Indigo maintained its leadership with a market share of 38.5 percent in May, carrying 33.37 lakh passengers. However, it marked a marginal decline from 38.7 percent in April.
State-run Air India increased its share for the third month in a row to 15.6 percent in May, while Jet Airways, the second-biggest carrier, also saw its market share go up to 16.1 percent last month from 15.9 percent in April.
SpiceJet's share declined to 12.6 percent in May from 12.9 percent in April. Go Air also saw its share fall marginally to 8.1 percent from 8.5 percent in April.
AirAsia India and Vistara — the two ventures in which the Tata Group has stakes — improved their share to 2.2 percent and 2.5 percent, respectively, from 2.1 percent and 2.3 percent.
In absolute terms, Jet Airways flew 13.94 lakh passengers while Air India carried 13.49 lakh passengers, indicating that the gap between the two full-service airlines is narrowing.
Passenger load factor
SpiceJet maintained its top position for the fifth month in a row, with a passenger load factor (PLF) of 93.5 percent. Go Air was the second-most efficient carrier from a PLF viewpoint, at 88.6 percent.
Most of the carriers had a PLF of over 80 percent for the first time in five months.
Five-month data
For the first five months of calendar year 2016, Indian air carriers flew 396 lakh passengers, up 22.87 percent from 322.32 lakh in the corresponding period last calendar year, according to DGCA data.