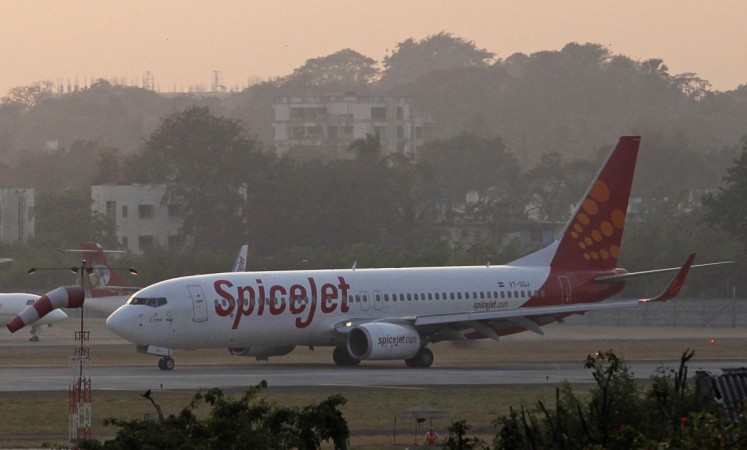 Budget carrier SpiceJet on Tuesday announced a three-day sale of tickets with domestic base-fare starting from Rs. 511 and international base-fare starting from Rs. 2,111 to mark its 11th anniversary.
The offer is open for bookings of domestic travel tickets between June 15 to September 30, 2016, and international travel tickets between June 1 to July 20, 2016. Although the fare price is for one-way travel, it will be refundable, Hindustan Times reports.
The sale price is applicable only for direct flights within SpiceJet's network across seven domestic routes and seven international destinations. However, due to a limited number of the discounted tickets, the offer would be available on first-come-first-served basis.
SpiceJet rival Air Asia India on Monday announced 50 percent discount on two-way flights for three days (May 16-18). Passengers can book their tickets for flights between August 1 to November 30, 2016. Air Asia India said the discount offer was to mark the carrier flying 2.5 million passengers since its India foray in June 2014, IANS reports.
"Seats have to be booked by May 18 on our website (www.airasia.com) and our mobile app or mobile site (m.airasia.com)," the low-cost aircraft carrier was quoted as saying by the agency.
India's domestic air traffic grew 24.26 percent in February 2016 to 74.76 lakh passengers, up from 60.16 lakh in the corresponding month last year. It, however, declined from 76.55 lakh in January 2016.
SpiceJet has reportedly managed to increase its market share to 13.1 percent due to change in ownership, better aircraft utilisation, management and focus on operational efficiency, whereas IndiGo continued to maintain its position with the largest market share with 36.8 percent in February 2016.
The SpiceJet stock was trading at Rs. 82.45 at around 2:05 p.m. on Tuesday, up 0.37 percent from its previous close.
[1 lakh = 100,000 | 1 crore = 10 million | 100 crore = 1 billion]