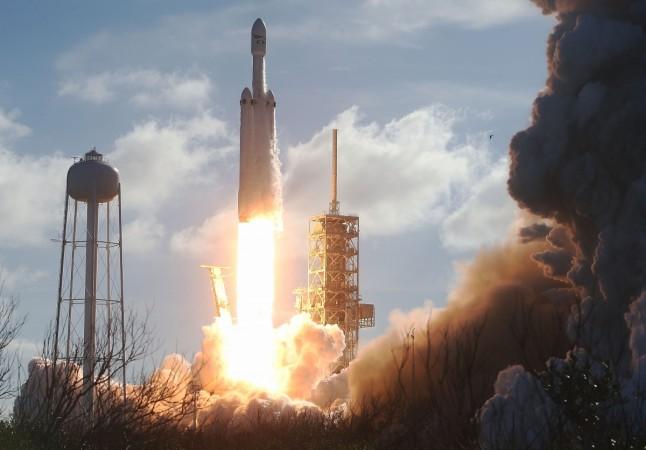 SpaceX is planning a futuristic campus to expand their operations at the Kennedy Space Center (KSC) located on the "space coast" in Cape Canaveral, Florida. Formally known as Space Exploration Technologies Corporation, the Elon Musk-owned rocket company has partnered with NASA to routinely uses their launch facilities for their missions.
NASA recently published a "Draft Environmental Assessment" report for SpaceX, in light of their newly proposed operations area. If the plan comes through, the SpaceX operations area will be moved about a mile north of the KSC visitor's center, notes a report by Florida Today (FT).
Over the course of 2018, the company has planned 30 launches, which in itself is a record for any single country, let alone a single company.
SpaceX has asked for a 67-acre patch of land to help facilitate their ambitious launch plans of of over 64 launches per year. The FT report mentions that most of these launches will be using Falcon 9 rockets. Now that the rocket has entered its Block 5 stage in its evolution, Musk believes that every one of them can be launched up to 100 times before retirement.
"As SpaceX's launch cadence and manifest for missions from Florida continues to grow, we are seeking to expand our capabilities and streamline operations to launch, land and re-fly our Falcon family of rockets," SpaceX representative told FT.
Once complete, according to the draft, the new facilities will need to support about 54 Falcon 9 launches and about 10 Falcon Heavy launches every year. That is about 64 annual rocket launches and SpaceX would need all the right infrastructure to support this plan.
The new facility will bolster "SpaceX in its pursuit of a complete local, efficient, and reusable launch vehicle program," reads the document.
According to the plans, SpaceX wants to build a 300-foot tall control tower that looks like an alien head, along with a 133,000 sq foot hangar where boosters, fairings, and other parts that the company recovers can be stored and processed, refurbishing hen for future launches on site.
Within this campus, there will also be what the company calls a "Rocket Garden" where display pieces of what SpaceX considers historic will be on display.
The proposal comes soon after the company successfully raised $507 million and also got the approval to construct a rocket factory along the coast of California. This is where BFR - the vehicle that will carry Elon Musk's Mars colonisation plans will be built. The BFR will be large enough to lift 100 people and 150 tons of cargo to Mars.