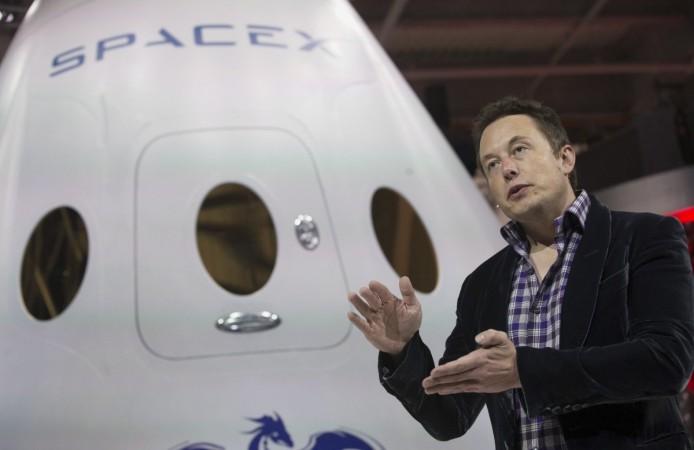 Elon Musk shocked his 6.39 million followers on Saturday morning by announcing a new project that aims to tackle the problem of traffic and congestion on American roadways by digging underground tunnels.
Though there is speculation on whether or not Musk was serious about the plan, the tech billionaire did not reveal details around the construction project that in theory would possibly create even more traffic while construction of these tunnels takes place.
"Traffic is driving me nuts," tweeted the SpaceX and Tesla CEO. "Am going to build a tunnel boring machine and just start digging…," he announced.
But an "interesting" detail Musk alluded an hour later was the name and company slogan.
It shall be called "The Boring Company. Boring, it's what we do."
And later on Saturday, Musk let us know he's not kidding around. "I am actually going to do this," he tweeted:
And the forty-five-year-old tech entrepreneur even updated his Twitter bio to read, "Tesla, SpaceX, Tunnels (yes, tunnels) & OpenAI."
Traffic is driving me nuts. Am going to build a tunnel boring machine and just start digging...

— Elon Musk (@elonmusk) December 17, 2016
Musk had even suggested the tunnel idea a little more seriously almost a year ago, during a question-and-answer session after the awards ceremony for a competition to design passenger pods for the hyperloop.
"It's a really simple and obvious idea and I wish more people would do it: build more tunnels," Musk said after the ceremony on January 30, 2016. "Tunnels are great. It's just a hole in the ground, it's not that hard. But if you have tunnels in cities you would massively alleviate congestion and you could have tunnels at all different levels; you could probably have 30 layers of tunnels and completely fix the congestion problem in high-density cities. So, I strongly recommend tunnels."
Considering that Musk has been roped in as an adviser to Trump, Musk may actually see this through. Trump had, in fact, said that he aims to invest — hold your breath — $1 trillion to rebuild American infrastructure and reshape American roads.
But before joining Trump's advisory team, the Tesla CEO said Trump "doesn't seem to have the sort of character that reflects well on the United States."
Ultimately, the project may be serious as Musk is no stranger to challenges considering how busy he is. With SpaceX, his interplanetary transportation company, Musk plans to colonise Mars. Through his electric car company Tesla and solar electric installation with SolarCity, Musk is already combating Climate Change. And recently, the tech mogul also forayed into Artificial Intelligence with the creating of a nonprofit called OpenAI to help find solutions to keep AI working for, and not against, us.
Godspeed to the boring company!