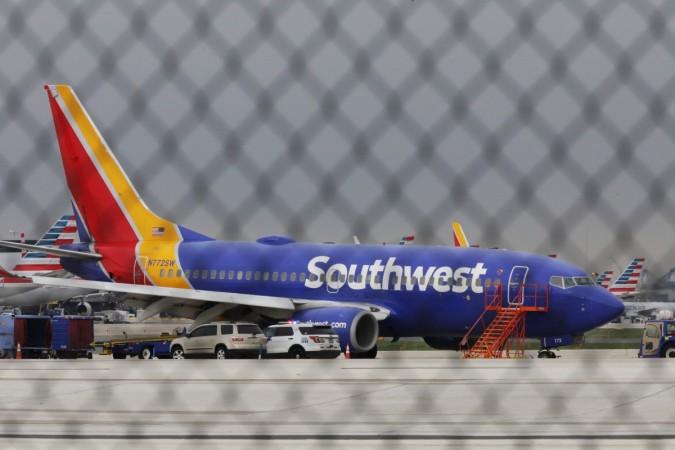 A Southwest Airlines employee asked a mother to prove that her one-year-old biracial son was hers. The airlines later apologised for its staff's insensitive behaviour.
On May 29, Lindsay Gottlieb, who is a coach of the University of California women's basketball team, took to Twitter to share her experience with the airlines' staff. Gottlieb, whose fiance Patrick Martin is an African American, were both present at the spot and also showed their son Jordan's passport to prove that he is her son. But as per the employee, her surname and her son's surname was different. The incident occurred before they boarded a flight to Oakland.
The woman was further asked to show the birth certificate or a Facebook post as an evidence.
"She said, well, how do I know that you're the mother?" Gottlieb recalled while speaking to KPIX News.
Gottlieb wrote on Twitter, "I'm appalled that after approx 50 times flying with my 1 year old son, ticket counter personnel told me I had to "prove" that he was my son, despite having his passport. She said because we have different last name. My guess is because he has a different skin color."
Calling the incident "demeaning and insensitive", she further posted a few more tweets, where she wrote, "Mother next to me said she's never been asked for proof despite diff last name..not shockingly, not mixed face fam."
"It was demeaning and insensitive, not to mention inefficient. Would have missed flight if it was not delayed. I would advise better training for employees to avoid this happening to others," she added.
The Southwest Airlines issued a statement, saying it apologises "if our interaction made this family uncomfortable". It also added that it would "emphasize the coaching moment with our Employee as we ensure our policies are properly followed."
The statement further said, "Southwest Airlines' policy is to verify lap children are younger than the age of two by reviewing a birth certificate or government-issued identification. Certain international locations require us to verify additional paperwork for those travelling with a minor. Domestic travel does not require carriers to match last names of a child and guardian."
Gottlieb later wrote on Twitter that these kind of incidents were "much more common" for every non-white parents.
She also told CBS News, "I do feel like as a white female, with a position of privilege, and a platform where someone is going to listen, it is my responsibility to say, 'hey, this happened, this isn't OK. And maybe somewhere down the line, that helps my son, who is biracial and will be for his entire life."
@SouthwestAir I'm appalled that after approx 50 times flying with my 1 year old son, ticket counter personnel told me I had to "prove" that he was my son, despite having his passport. She said because we have different last name. My guess is because he has a different skin color.

— Lindsay Gottlieb (@CalCoachG) May 28, 2018
@SouthwestAir she 1st asked for proof with birth certificate. She then said it's a "federal law" (not true) but asked me to prove I'm mother with Facebook post.What??Mother next to me said she's never been asked for proof despite diff last name..not shockingly, not mixed face fam

— Lindsay Gottlieb (@CalCoachG) May 28, 2018
@SouthwestAir it was demeaning and insensitive, not to mention inefficient. Would have missed flight if it was not delayed. I would advise better training for employees to avoid this happening to others

— Lindsay Gottlieb (@CalCoachG) May 28, 2018