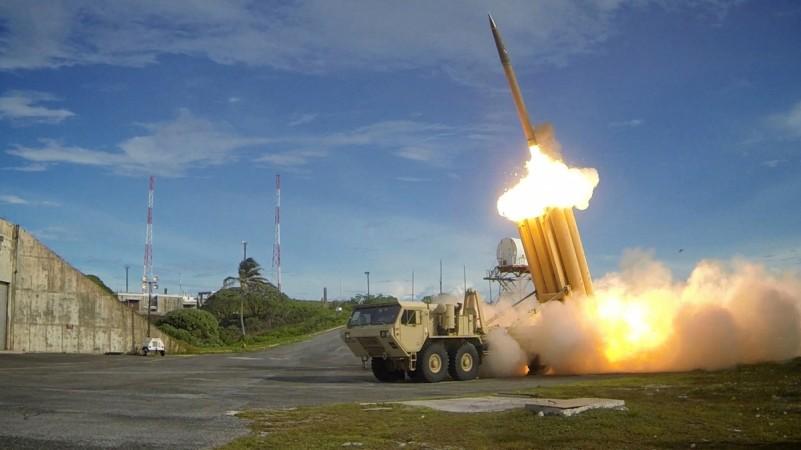 Following North Korea's threat to use nuclear missiles against South Korea, the latter has decided to form a special military unit that would be tasked to terminate Pyongyang's dictator Kim Jong-un, in case of a war.
In the event of a war, this special "brigade" would conduct operations that would remove Pyongyang's wartime command that includes Kim Jong-un and would paralyse its functions, according to a South Korea defence ministry official.
Initial plans were to get the brigade ready by 2019, but it could be established "by this year," according to the defence ministry. It is not clear if the new unit would be trained to execute pre-emptive strikes.
The Time reported that this plan was included in the policy briefing to Prime Minister Hwang Kyo-ahn by South Korean Defence Minister Han Min Koo.
South Korea will have a "three-pillar" defence system that will include the "kill chain" strike system launched by the Korean Air and Missile Defence (KAMD). The KAMD will detect and destroy any missiles in less time. This will be followed by the Korea Massive Punishment and Retaliation (KMPR) plan, which would deploy counterattacks on the North Korean leadership, if there were any signs of imminent nuclear weapons usage, Yonhap news agency reported.
The priority for the South Koreans is to build better defenses against a possible North Korean nuclear attack.
North Korea, a reclusive country, has in 2016 managed to conduct two nuclear tests and a range of missile tests. It has been trying to expand its nuclear weapons and missile program with due disregard to South Korea or US concerns.
South Korea plans to use its Special Forces and cruise missile to attack places where Kim and his trusted lieutenants are located. But following the North Korean nuclear test, the South Korean Joint Chiefs of Staff had announced plans to strengthen Seoul's ability to conduct pre-emptive strikes.
Updated information on North Korean nuclear weapons program with the South Korean defence ministry has revealed that Pyongyang has around 40 kg of weapons-grade plutonium, which it could use to build eight nuclear weapons, Yonhap reported.
Further, the defence minister has also said that South Korea will be going ahead with deploying the controversial Terminal High Altitude Area Defence system (Thaad) in the country as planned. He has also said that he would hold talks with China and explain the need for these missiles. China has objected to its deployment.
South Korea has a conscription-based military service and the South Korean armed forces had 495,000 soldiers and 47 divisions as of 2014. The South Korean army known as Republic of Korea Army (ROK Army) has First Operations Command and Second Operational Command.
The first OC looks after the defence of the capital and the western section of the Korean Demilitarized Zone (DMZ) and the second OC forms the rearguard.
As of 2014, it had about 2,500 tanks, 2,700 armoured fighting vehicles, 5,800 artillery pieces, 60 guided missile systems and 600 helicopters.
In contrast, the North Korean army has 950,000 soldiers, 5,500 tanks, 2,200 infantry fighting vehicles, 8,600 artillery pieces and 4,800 multiple rocket launcher systems.