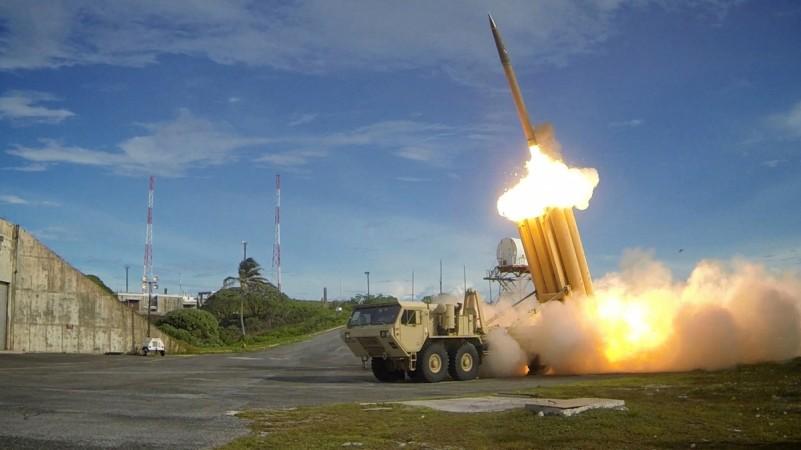 One of the decisive decisions that the now-impeached South Korean President Park Geun-hye took was to green light the deployment of Terminal High Altitude Area Defence (THAAD) system. But Seoul is reportedly fastening its deployment, according to reports from Yonhap News Agency on December 11.
The decision to deploy the THAAD, an anti-missile system battery, has been controversial, given the Chinese concerns. But THAAD has been touted as an effective system to counter North Korean missile threats.
However, the political uncertainties in Seoul, where President Park Geun-hye was impeached on charges of corruption and cronyism, has many in the Defence Ministry worried. THAAD deployment is being accelerated due to Geun-hye's impeachment, the report said citing unnamed sources in the defence ministry.
South Korea was expected to initially complete the deployment of THAAD system by June 2017.
Recently, Seoul complained about North Korean military exercise where Pyongyang conducted simulated attacks on a mock-up of the South Korean presidential office, the Blue House. This is despite the fact that Seoul is undergoing political turmoil, Yonhap news agency reported.
South Korea's main opposition party, the Democratic Party, wants the government to delay THAAD deployment until a new administration takes control. Currently, the country is run by acting President Hwang Kyo-ahn, who was Geun-hye's Prime Minister. The opposition party has also protested against its deployment due to Chinese unease.
The Defence Ministry official has also stated that its deployment does not need much time as Seongju golf course is already equipped with power and water supply facilities, and a traffic system. The ministry is also looking to speed up the land exchange deal with Lotte Group, the previous owner of golf course. Further, defence ministry is also considering skipping an environmental impact study to quicken the process.
Gen. Vincent K Brooks, commander of the US Forces Korea (USFK), on Tuesday dismissed reports suggesting delay in THAAD deployment. "I don't expect any delays," Gen Brooks told Yonhap News Agency. The remark was made after his meeting with the country's Defence Minister.
"You're gonna see the deployment of a THAAD battery. This is an alliance decision. It will come in the next eight to 10 months. That is an Army unit and ... a larger configuration than the one in Guam," Gen Brooks had said in a seminar earlier.
Pyongyang has continuously been raising tensions with its southern neighbour, by making several provocations. It has conducted two nuclear tests in January and September, issued missile threats, and launched a series of missiles in its attempt to build a nuclear-tipped long-range ballistic missile to attack the US.
However, the US has warned Pyongyang of any such misadventure and US in September flew two B-1 bombers over South Korea in a show of force and solidarity.