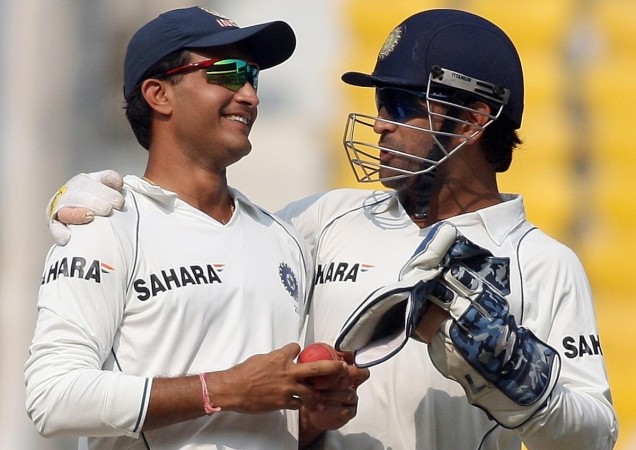 Former India captain Sourav Ganguly revealed he initially rejected MS Dhoni's offer to lead the Indian team for a brief period in the final Test of his career in Nagpur against Australia in 2008.
Ganguly added that Dhoni, in a "surprise gesture", had offered him the chance to lead the side at the start of the fifth day's (November 10) play of the fourth and final Test of the historic Test series between India and Australia in 2008.
Also read: New book: Sourav Ganguly writes about crying, 'The End' and his father's death
When another offer came as India were approaching a historic series win, he "could not refuse" it, according to the legendary Indian captain.
Notably, India picked up 10 wickets on the final day at the Vidarbha Cricket Association Stadium to bowl out Australia for 209 and thereby clinch the series 2-0.
Also read: When Ganguly disguised as a sardarji
Ganguly led the side after the fall of Australia's penultimate wicket. He was seen making field changes and was also spotted talking to the bowlers in what remains as one of the most heartwarming moments of Indian cricket.
"As the match came to a close, Mahendra Singh Dhoni in a surprise gesture asked me to lead. I had rejected his offer earlier in the day, but could not refuse a second time," Ganguly wrote in his book "A Century Is Not Enough".
"Ironically, my captaincy career had begun exactly eight years ago on this very day. I handled the bowling changes and field placements while the last Australian wicket batted," he added
"But I must admit, at that stage, I found it difficult to focus. So after three overs I handed it back to Dhoni saying, it is your job, MS. We both smiled."
Regret missing ton in last Test: Ganguly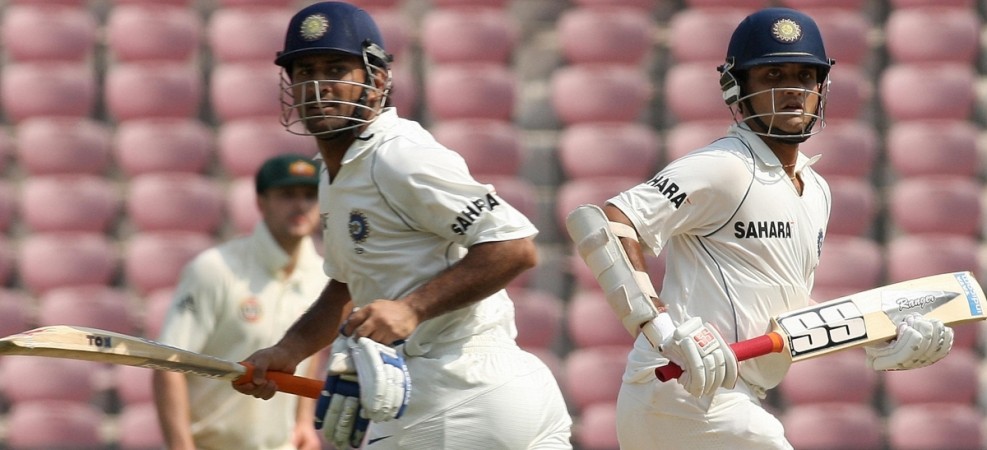 Ganguly also revealed he regretted missing a century by 15 runs in the final Test of his career more than getting out on a duck in his final international innings.
The then 36-year-old was not considered for the Irani Trophy and was ignored for the Board President's XI match against Australia in October 2008, ahead of the four-Test series.
However, the left-handed batsman roared back into form, silencing his critics yet again with 324 runs with an average of 54, including a ton in his final series.
Ganguly narrowly missed out on a century in the first innings of his final Test as he was dismissed by Jason Krejza on 85. The Australian off-spinner also got the India great out for 0 in his final international innings, much to the disappointment of cricket fans across the globe.
"The man the Indian selectors had kept on an indefinite trial did stand up to the Australian attack and walked away with a solid 85. I missed the coveted three-figure mark only by 15 runs but my friend Sach [Tendulkar] lent an additional flavour to the party by getting a rock-solid hundred," Ganguly said.
He added: "What made the occasion happier was that we won the Test.
"I ended my final innings in Test cricket in a first-ball duck. Looking back I still feel it was a loose shot as I tried to play Jason Krejza against the turn. The bat had closed early and Krejza easily accepted a low return catch.
"I have no regrets. It was a bad shot and I paid the price. But I still regret missing the hundred. It was mine for the taking."