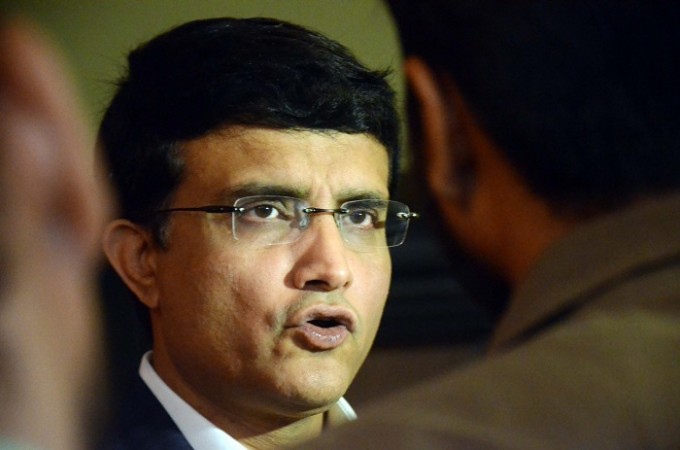 Former India captain Sourav Ganguly is set to launch his book "A Century Is Not Enough" this month. And he has given his fans a glimpse of what is to come their way.
Today (February 1), he took to the micro-blogging website Twitter to share the first chapter where he shared an incident in which he had to wear a look like Harbhajan Singh - a sardar.
Also read: Ganguly on crying and his father's death
Ganguly, who is now the president of Cricket Associaton of Bengal (CAB), said Durga Puja as his favourite festival, like it is for all Bengalis. In one of those occasions, he had to avoid the public eye and disguised as a sardarji.
"I am so hooked to the Pujas that I make it a point to always accompany the deity on her final ride. In Bengali there is a semi-tragic word for it – bisharjon. This is when the deity is immersed in the Ganga. The scene is amazing – the energy is sky-high, the crowds full of joy and sorrow at seeing Durga Ma going away, it's truly memorable. The area around the river is so crowded that once, during my Indian captaincy days, I decided to go disguised as one of Harbhajan's tribe. Yes, disguised as a sardarji," Ganguly wrote in his book.
"Now I could have been mobbed big time. The situation could have gone out of control. But the thrill of accompanying the para boys and family members on the truck carrying the deity was just too irresistible.
"My wife, Dona, had arranged for a make-up artist to come home to turn me from a hardcore Bengali into a convincing-looking Sikh. My cousins all mocked me, saying I would be recognised. I gave as good as I got and took up the challenge," he added.
However, Ganguly was identified by a policeman and smiled at him.
"They turned out to be right. I was not allowed on the truck by the police and had to follow it in our car with my daughter, Sana. As the car reached the Babughat area the police inspector peered in through the window, looked closely at me and smiled gently in recognition. I was embarrassed but asked him to keep my secret. The escapade was worth it. The immersion scene around the river is just indescribable. You have to see it to understand it. Durga Ma after all comes only once a year," he said.