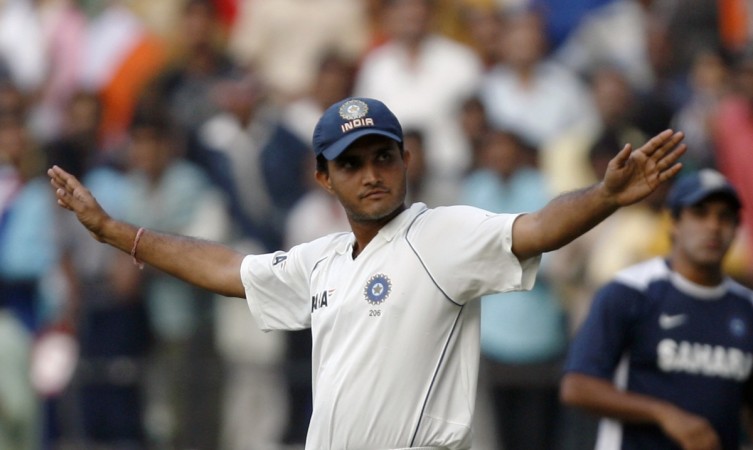 Sachin Tendulkar was teary-eyed as he bid adieu to international cricket in 2013 at Mumbai's Wankhede Stadium. It was quite an emotional moment for the batting legend to leave the sport. Like Tendulkar, did Sourav Ganguly break down after playing his final Test in 2008? The former captain himself has answered in his new book "A Century Is Not Enough".
Ganguly left the cricket scene in November 2008 after playing his last Test against Australia. It was an exit like Sir Don Bradman, as he collected a duck in his final knock. However, in the first innings of the Test he had scored 85.
Also read: When Ganguly disguised as a sardarji
After seven years, the 45-year-old has penned about his "The End". Recently, he was asked by a journalist whether he cried or not after quitting. To which Ganguly writes, "I don't shed tears". He went on to add that he did not cry even when his father passed away.
"Little did I know that the toughest decision of my life was to be announced on a Puja day in 2008. On Mahastami, when celebrations are usually at their peak, two days before the Bengaluru Test, I took part in a press conference. There I announced that I would retire from international cricket at the end of the series, after the last Test match in Nagpur. The bisharjon was still two days away but I had decided to bring an end to my cricketing career. It was 'The End' as they say in the movies. I was so emotionally drained that the Pujas that year passed me by in a blur. I don't remember a thing," Ganguly wrote.
He added, "Almost a decade has gone by. Yet journalists and the Kolkata press still gossip about the events leading to my decision, and what I felt at the time. Surely I couldn't have felt as decisive and calm as I appeared that Mahastami day. Even this week as I write this, a close journalist friend asked me with a raised eyebrow, 'Come on, you don't expect me to believe that after so much trauma you did not cry after playing the last innings in Nagpur?'
"I replied, no. I don't shed tears. I did not cry even at my father's death. Most of you, like my friend, won't believe me. Sourav is not telling the truth, you'll be saying to yourself. But some of you will be nodding your head in agreement. You know my type. We are a minority who tend to think tears are the easy way out of sadness. But don't let our masks fool you. Maybe it's because we hold our emotions in check that they remain within us even more. We look tough on the outside, but inside we bleed."
Ganguly took to the micro-blogging website Twitter to share one chapter of his book today (February 2). The book will be available month-end, according to the left-hander, who is now the president of Cricket Association of Bengal (CAB).
Known as "Prince of Calcutta", Ganguly payed 113 Tests and 311 ODIs. He is one of the most successful captains of India. Under his captaincy India finished runner-up at 2003 World Cup in South Africa.