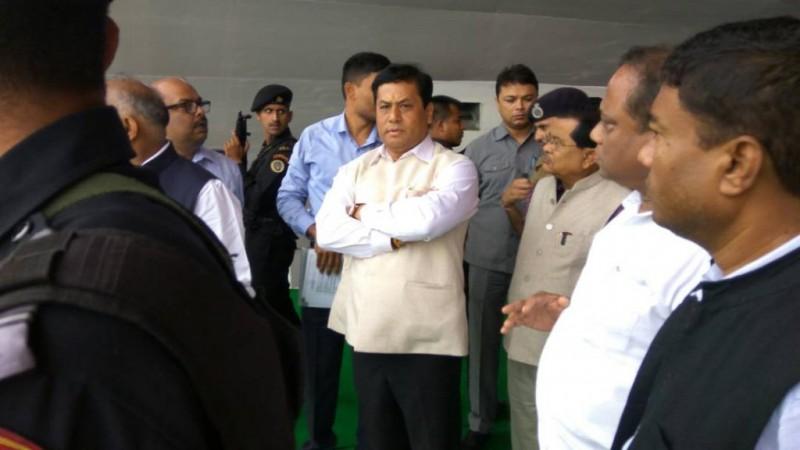 Irked by the slow pace of implementation of Majuli protection project, Assam Chief Minister Sarbananda Sonowal on Friday warned of taking legal action against erring contractor organisation if they fail to complete the project within stipulated time frame.
Reviewing the progress of the project at Majuli on Friday, the Chief Minister said the contractor organisation T.K. Engineering will have to face the music if they are unable to show satisfactory progress in executing the project.
The project -- which was allotted to T.K. Engineering on November 24 last year -- has a time frame of 18 months which will expire in May 2019. The project entails 27 km long erosion protection work for a total cost of Rs 200 crore.
Saying that the protection of the river island is an emotional issue for the people of Assam as Majuli is the seat of the state's Vaishnavite culture and heritage, Sonowal stated that any negligence on the organisation's part in implementing the project would result in severe action against it.
Terming the project for Majuli protection as the manifestation of Prime Minister Narendra Modi's commitment towards Assam, Sonowal urged the Brahmaputra Board and the contractor organisation to work with dedication and sincerity in implementing the project so that the people of the state can heave a sigh of relief.
The Chief Minister also said Tourism Minister Chandan Brahma, who is in-charge minister for looking after the Majuli affairs, would again hold a review meeting next month for the project and if any lapse is found, legal action would be taken accordingly.
Both the Central and the state governments have come forward to solve the perennial problems facing the river island and Brahmaputra Board must win the people's trust here through their work, he stated.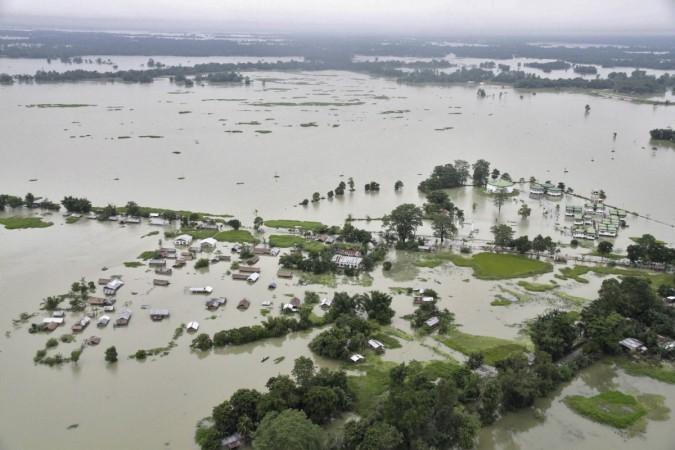 "People need solutions, not excuses. The delay in implementation of the project has raised serious doubts in the people's minds and the newly appointed chairman of the Board must strive hard to fulfil the expectations of the public from the Board," Sonowal said.
Chairman of the Brahmaputra Board Rajiv Yadav informed that T.K. Engineering has already been penalised with a fine of Rs 1.6 crore for the delay in implementing the project and in future too, such actions would be taken for the slow pace of work.
Apart from the Majuli protection project, other projects implemented by the Board at Nimatighat and Morigaon and different flood management projects were also discussed in the meeting.