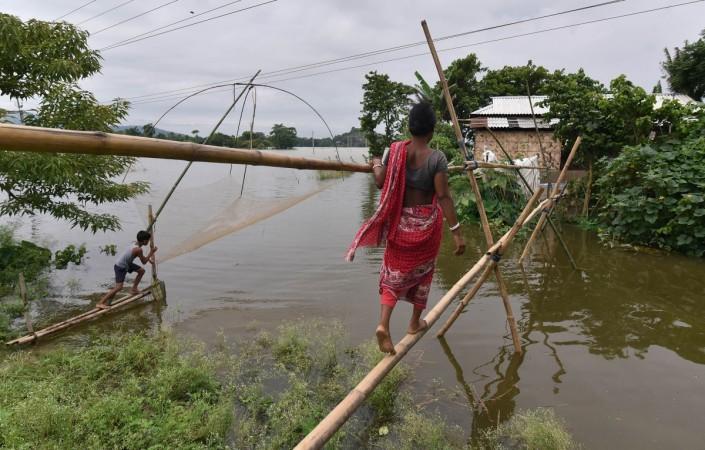 At least 45 people, including women and children, have so far lost their lives while more than 17 lakh people have been severely affected due to the floods that have ravaged 24 of the 32 districts in Assam.
The floods, precipitated by the rising Brahmaputra River and its tributaries, have caused damage to life and property with hundreds of families losing their valuable possessions. Roads, bridges, croplands and other infrastructure have been collapsed or submerged in several districts.
Lakhimpur, Karimganj, Dhemaji and Majuli have been the worst-affected districts. More than 2.8 lakh people have been affected in Lakhimpur alone while another 1.4 lakh have been hit in Dhemaji. The Brahmaputra River has caused massive riverbank erosions in Majuli submerging the homes of over 50,000 people and resulting in more than 50 families losing their cultivation and homestead.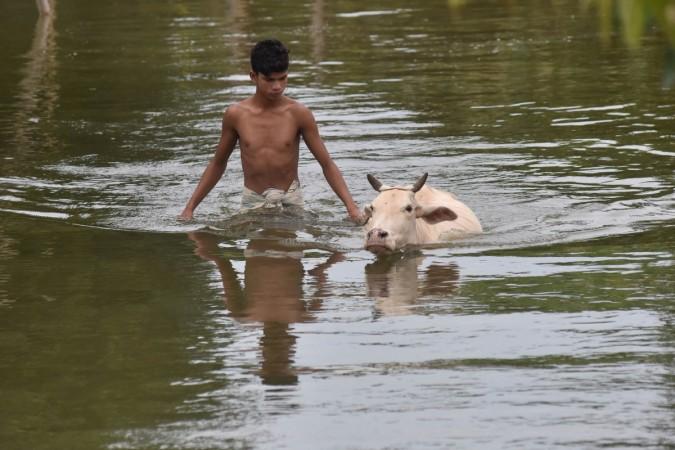 More than 50,000 people are currently lodged in the 204 relief camps set up by the government in 16 of the 24 districts affected by floods. Local residents from the Golaghat district of Assam were shifted to safer locations on Thursday. The Brahmaputra River and its tributaries have submerged around 2,500 villages and destroyed over one lakh hectares of cropland.
Many have taken refuge on highlands and roads. Relief and rescue teams of the National Disaster Response Force (NDRF) have been deployed across the country to deal with the situation. The Union Ministry of Health and Family Welfare has also been in touch with the Assam's health department amid "fears of an outbreak of water-borne diseases".
On Sunday, a portion of National Highway 15, located around 8 km east of North Lakhimpur town, was inundated and the road connectivity to Lakhimpur, Dhemaji districts and six other districts in Arunachal Pradesh got cut off before it was restored on Monday afternoon.
Kiren Rijiju visits Assam and Arunachal Pradesh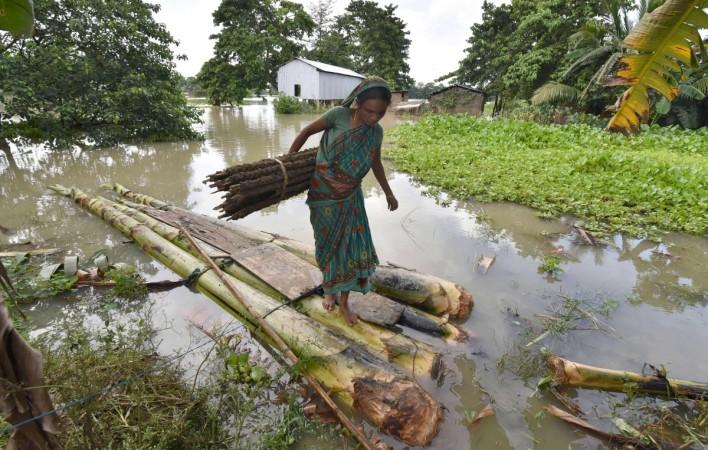 Union Minister of State for Home Affairs Kiren Rijiju visited the worst-affected districts of Majuli and Dhemaji on Thursday morning to take stock of the situation and submit a report to the central government. The local administration clued him on the situation in the state through a presentation at the Lilabari airport in eastern Assam's Lakhimpur.
"I am making a tour of the worst-affected districts of Majuli and Dhemaji and will submit a preliminary report to the Centre. The state government has taken effective steps to rescue the flood-affected people and provide them relief materials. People have been getting rice, salt, oil and other essential food in the relief camps," Rijiju told the media.
Rijiju also visited Arunachal Pradesh after his home state was hit by floods and landslides resulting in the loss of several lives. Fourteen people died in the massive landslide in the Papum Pare district on Tuesday.
Kaziranga National Park inundated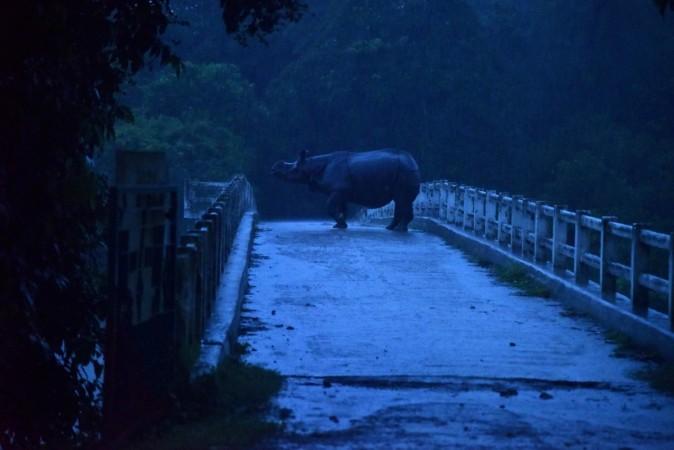 Over 70 percent of the Kaziranga National Park has been inundated due to floods. Several wild animals, including six hog deer, have died while close to 9 lakh animals and poultry remain affected due to the floods.
Animals at the Kaziranga National Park have been straying towards higher ground due to rise in water levels. Rescue officials have been working to shift wild animals to a safer location even as water levels are expected to rise.
"More than 50 percent of the area is submerged. Elephants, rhinos and deer migrated to Karbi Hills as flood level expected to rise," M Das, Assistant Conservator of the Kaziranga National Park was quoted by the Indian Express as saying.

Chief Minister Sarbananda Sonowal visited the park on Wednesday.
In a statement, Sonowal said, "Prime Minister Narendra Modi and Home Minister Rajnath Singh have been regularly taking stock of the situation... Ready to extend as much possible assistance to those affected. Will do the assessment and submit a report."
Sonowal visited Lahorighat located in the state's Morigaon district on Tuesday to see the measures taken by the Water Resources Department to control the situation in the Assam. He directed the department to take immediate steps to contain erosion and also convened a high-level meeting at the circuit house in Morigaon to review the situation.

Last year, over 240 animals, including 20 one-horned rhinos and 185 hog deer, have reportedly died in seven days due to the heavy floods at the Kaziranga National Park in Assam. Over 80 percent of the World Heritage Site has got submerged following incessant rainfall since last week.
Assam: Flood affected animals of Kaziranga National Park being treated at Centre for Wildlife Rehabilitation and Conservation. pic.twitter.com/Nd9evhwqHA

— ANI (@ANI_news) July 13, 2017