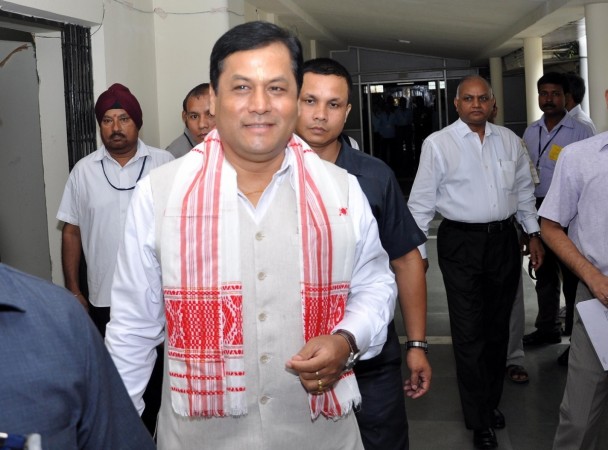 The Assam government, led by Chief Minister Sarbananda Sonowal, became the first state to ratify the Goods and Services Tax (GST) Bill when it passed the enabling legislation on Friday.
The Constitution (122nd Amendment) Bill for GST was passed by the Rajya Sabha on Aug. 3 and the amendments to the legislation were ratified by the Lok Sabha on Monday.
The next steps in the roll-out of the legislation entail at least 15 states to ratify the Bill passed by Parliament. The BJP-led NDA government has planned to roll out the GST by April 1, 2017.
Once 15 states ratify the Bill, it will be sent for President's assent after which the GST Council will be constituted to arrive at the standard rate and decided on other crucial matters, including the mechanism to resolve disputes arising out of implementation of the GST. The GST Council will have representatives from the Centre and the states.
The news of the Assam government ratifying the GST Amendment Bill was conveyed by Sonowal and state finance minister Himanta Biswa Sarma in a series of tweets.
A historic resolution was passed in Assam Assembly as Assam became the 1st State to ratify the Constitutional Amendment Bill relating to GST

— Sarbananda Sonowal (@sarbanandsonwal) August 12, 2016
Happy 2 share that assam assembly has unanimously ratified #GSTBill @narendramodi @arunjaitley.

— Himanta Biswa Sarma (@himantabiswa) August 12, 2016
I will move d resolution 2 ratify d #GSTBill at 10.30am in assembly today.strongly believe that it will b passed today itself @arunjaitley

— Himanta Biswa Sarma (@himantabiswa) August 12, 2016
The ratification process is likely to be smooth given that the Bill was passed unanimously by both Houses of Parliament after marathon debates in both the Rajya Sabha and the Lok Sabha.