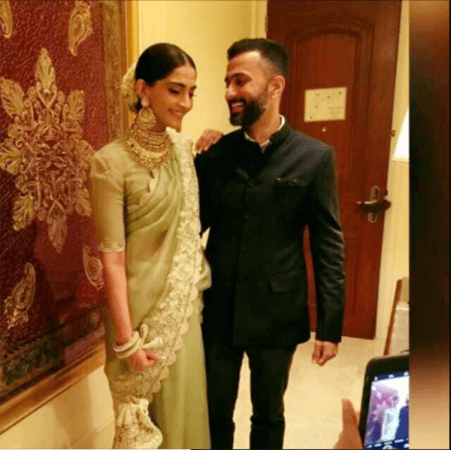 Actress Sonam Kapoor and Anand Ahuja's wedding is the talk of the town. Fans are going gaga over the daily reports about the nuptials. The wedding is scheduled May 8 and all the pre-wedding ceremonies are taking place on May 7. The invites have been distributed, and Sonam's cousins and best friends from Bollywood will be seen at the wedding.
How did the two meet?
Reportedly, the couple met through Pernia Qureshi in 2014, who is their mutual friend. Pernia was styling Sonam and Anand was Qureshi's close friend. Anand had proposed to her within a month of meeting her and they have been together ever since.
Sonam and Anand appeared in public together as a couple for the first time at Akshay Kumar's bash in honor of Will Smith. The same year they were spotted together at Sonam's cousin Akshay Marwah's Roka ceremony. Anand had also joined the Kapoor family in London, where they were celebrating Sunita Kapoor's Birthday.
Looks like the lovebirds spent enough time with each other and their families before deciding to get married. The fashion couple are also giving fans huge relationship goals.
The families of the couple released an official statement requesting to respect their privacy about the wedding. The statement said, "From the Kapoor & Ahuja families, The Kapoor & Ahuja families, take great joy and pride, in announcing the marriage of Sonam & Anand. The wedding will take place on the 8th of May in Mumbai. Since it is an intimate affair, we request you to respect the family's need for privacy. Thank you for all your blessings and love, as we celebrate this special moment in our lives."