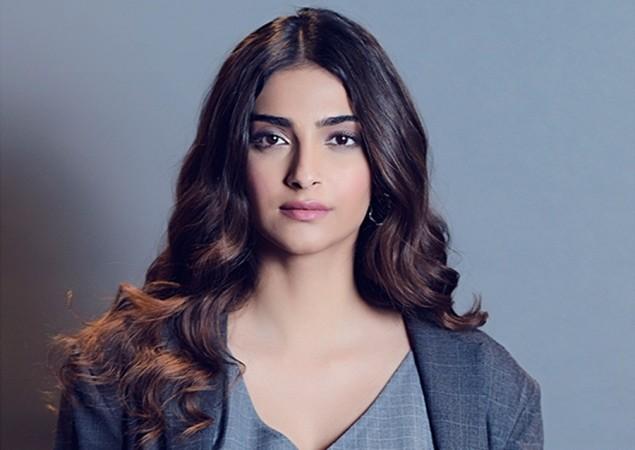 Last month, Sonam Kapoor had decided to take a break from Twitter after facing severe backlash when she had labelled a man on Twitter 'harasser' without a reason. She was accused of playing woman card to quickly dismiss an argument then. People had called her a 'fake feminist' after she disregarded Kangana Ranaut's sexual harassment allegations against Vikas Bahl.
The Veere Di Wedding actress was also heavily criticised and trolled for tweeting 'Good on you AIB' soon after the comedy group All India Bakchod (AIB) had issued a statement following multiple sexual harassment allegations against stand-up comedian Utsav Chakraborty. She happens to be a good friend of Tanmay Bhat, co-founder of All India Bakchod group and had supported the comedy group earlier when they had faced massive flak for their AIB Roast episodes on YouTube in 2015.
And now after maintaining a stoic silence for over a month on the matter, Sonam has finally given her two cents on the MeToo movement in India. She admitted that she has been a part of the problem but now has pledged to stop working with proven sexual predators from now onwards.
"I've been part of movies which I know are a part of the problem. I own up to them now. I admit that I have been part of the problem. Often we do things unknowingly, but when we know better, we should own up to it. That's how we grow from it.
There's also fear of losing assignments and jobs you've worked hard to get, but today, after the courage Tanushree Dutta has exhibited, let there not be any open secrets in any industry anymore. I pledge to never endorse or work with individuals proven to be predatory and guilty," Sonam wrote in her article published in Thrive Global.
Sonam lauded the courage of women who risked their identities to name their perpetrators and shame them in public and urged people to believe in survivors. "While people must be treated as innocent until proven guilty, we need to remember that women are taking on incredible personal risk and trauma to tell their stories. We owe them, at the least, our trust and support," she said.
Stressing upon bringing a shift in the mindset as a society, Sonam said, "What we need is an entire mental reboot. A shift in mindset which acknowledges that sons and daughters should not be treated differently. That you don't have to give your daughter away. Most likely, she'll walk the road herself and will, more often than not, turn around to come AND care for you when you're old."
She also talked about the importance of consent and ditch the entitlement. She further said that if people like her who have earned fame should always speak up and take sides as not doing so may put you on the side of the person who is wrong.
"Let's call out all the men and women in our lives who we know have erred. We shouldn't be quiet because we fear to hurt someone.
I believe that people in every industry—not just Bollywood—need to speak up. People in positions like mine should speak up. While I understand that it's not everyone's job to preach change, it's pivotal that you do. Your fame has earned you this platform and you cannot wash your hands off the responsibility that comes with it. If you are silent and don't take sides then you are, I am afraid, on the side of the person who is wrong. Always take sides," she said.
Urging people to stop sexist jokes, Sonam said, "As Indians, we tend to laugh at inappropriate jokes out of politeness. It's not funny, it has never been funny. Roasts, for example, are not funny. It's not okay to make sexist, homophobic, racist jokes in an environment which is rife with sexism and discrimination."
She also expressed her displeasure of being labelled and urged people to end it and reject the perpetrators.
Concluding her article with her final word of caution, Sonam said, " Each one of us, as a supporter of the #MeToo movement, must be with survivors regardless of their gender. It's the bracketing of this movement as men v/s women that can weaken the powerful punches survivors have landed on our superficially inclusive workplaces. In a society where women are complicit in perpetuating misogyny, it shouldn't be about women v/s men.
It should be about survivors and perpetrators, about making the society less misogynist, entitled and changing how we think."