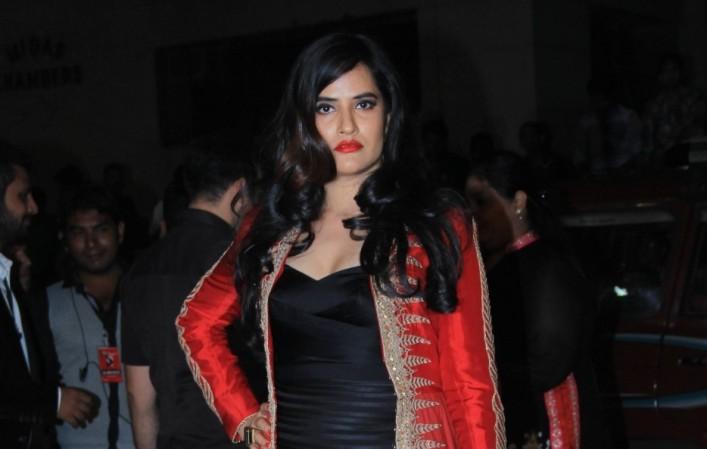 Singer Sona Mohapatra recently received a threat latter from the Madariya Sufi Foundation to remove her music video Tori Surat from all communication mediums. They claimed that the video was vulgar and will flare communal tensions.
Calling Sona a regular offender, the foundation along with the agreement of the Nizamuddin Dargah, in the letter, accused the singer of insulting Islamic religious sentiments as she was wearing a sleeveless dress and playing westernized music in her five-year-old music video Piya Se Naina on Coke Studio. The foundation also said that the music videos were made specifically for misguiding the youth.
Following the threat letter, the singer reached out to Mumbai Police on Twitter and headed to the police station in her neighborhood to sort out the matter.
In a long Facebook post, Sona shared the details of the threat letter and asked some pertinent questions to the Madariya Sufi Foundation, Chistiya Sufi Brotherhood & custodians at Nizamuddin Auliya Dargah Sharif.
"Are men & women equal in your eyes?
Why are women not allowed to sing inside your Dargahs like the men?"
Check out Sona Mohapatra's Facebook post here:
She later tweeted to Mumbai Police to share the details of the threatening letter.
Thank you. Would request you to please give me the correct police email id so that I can forward their threatening mail & also my response to them. Will happily share my phone number also but I am worried to do this on social media. ??? https://t.co/yT1WQoO8ZH

— SONA (@sonamohapatra) April 30, 2018
Respected @CPMumbaiPolice , I have been sent a threatening email notice from the Madariya Sufi Foundation demanding that I take down a music video that has been passed by the censor board of India & I would like to forward the same to your official email id along with my response

— SONA (@sonamohapatra) April 30, 2018
The last time I shared my phone number with the @MumbaiPolice was when I was getting rape, mutilation, death & acid attack threats during the Salman controversy. I am sorry to say that no real help or remedy came my way sir, @CPMumbaiPolice . Thankful I am safe despite the same.

— SONA (@sonamohapatra) April 30, 2018
Headed to the police station in my neighbourhood to sort out this matter. Thank you @MumbaiPolice for calling me & giving direction. ???

— SONA (@sonamohapatra) April 30, 2018
Earlier, Sona had received rape and death threats when she expressed her opinion on Salman Khan's conviction in the 1998 blackbuck poaching case.