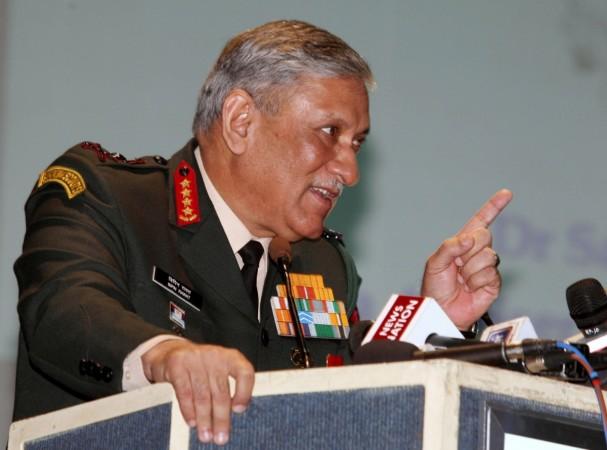 In case you are from a defense family or know such a family closely, you would know what an integral part "sahayaks" (assistants) play in their lives. However, this will soon become a thing that you will fondly discuss as a memory as Army chief General Bipin Singh Rawat has ordered that retired generals will no longer have access to these assistants.
Sources close to the decision told Hindustan Times that this move was a part of Rawat's belief that soldiers were meant to fight and be present at the front, instead of serving as sahayaks – helping with canteen and household work – to retired generals.
The unnamed sources also told the daily that Rawat was very focused on the fact that soldiers must always be prepared for war, something he has believed in since he was commissioned into the fifth battalion of the Gorkha Rifles in 1978.
The order has reportedly created quite a frenzy among the ex-armymen, who have even taken up the matter with the Defense Ministry. However, the order is unlikely to be revoked. In fact, the army headquarters has even warned that in case any of the soldiers are found acting as sahayaks to the retired personnel, the commanding officer of the soldier will be held responsible for not complying with the rules.
Rawat has been trying to bring a change in the policies of the Indian Army and has pitched in several ideas for the same. As a part of this change, Rawat has also said that soldiers will no longer be allowed to stay in particular stations and big cities for a period longer than their tenure.
Leading from the front, Rawat has reportedly shifted his personal drivers to other stations and has brought in a set of new drivers. His previous drivers had reportedly been stationed in New Delhi for the last six years and knew every nook and cranny of the capital city, which was, in fact, a benefit. However, Rawat believes in rotation and wanted to give an opportunity to a fresh set of personnel.
Meanwhile, the shuffle is reportedly not restricted to just soldiers and juniors but senior personnel too will have to comply.
Not just the personnel, the Indian Army is also making sure that the nation is battle-ready when it comes to their arms and ammunition. Important units across the country have been asked to take stock of the equipment and report about the same. The soldiers have also been told that they must be ready for a war and just because the surgical strikes across the border in J&K and the 73-day Doklam standoff did not escalate doesn't guarantee that the nation will never go to war.