After consistently refuting claims of China's "unusual activity" at the Indo-China border at Nathu La in Sikkim, the Indian government has finally come clean on the matter. Defence minister Nirmala Sitharaman, on Monday, March 5, said that the Chinese troops were still present at the plateau and carrying out several activities.
In a written reply to the Rajya Sabha, the defence minister said that China has been constructing "some infrastructure, including sentry posts, trenches and helipads," despite the disengagement in August 2017.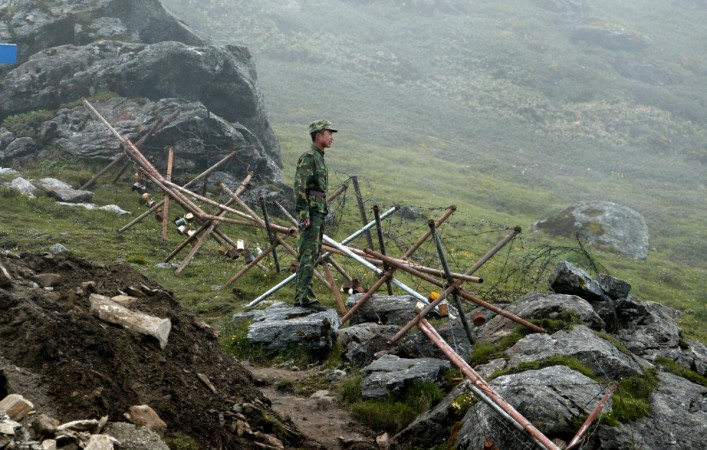 She also said that Indian and Chinese troops have "redeployed themselves away from their stand-off positions" but the strengths aren't as high as they used to be.
Speaking of the Chinese presence at the border, Sitharaman added: "The Indian government regularly takes up the issues pertaining to the Line of Actual Control (LAC) with the Chinese side through established mechanisms including border personnel meetings, flag meetings, meetings of working mechanism for consultation and coordination on India-China border affairs, as well as through diplomatic channels."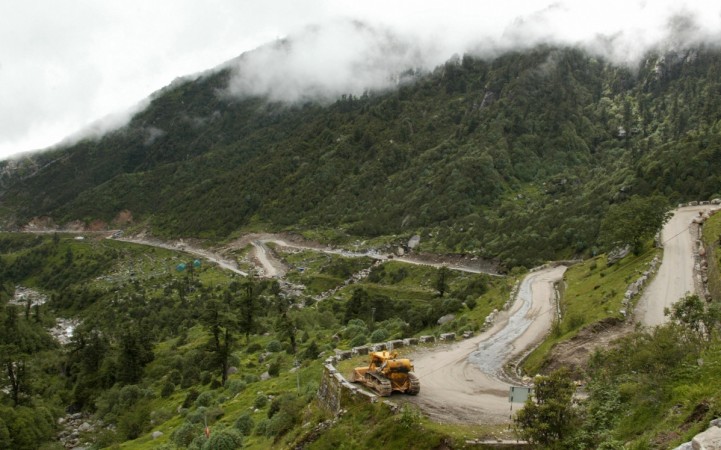 Just a few days ago, Minister of State for Defence Subhash Bhamre had said that the situation at the border was "sensitive" and had the "potential of escalation," reported IANS.
He also said that the issues often arise as there is no clear demarcation of the border. "There is no commonly delineated LAC in the border areas between India and China. From time to time, on account of differences in the perception of LAC, situations have arisen on the ground that could have been avoided if we had a common perception of LAC," Bhamre added.
Even though the Doklam standoff was resolved on August 28, and the Indian and Chinese troops had withdrawn from the border, the presence of PLA has often made news.
Beijing has been upgrading and widening the existing routes in the region, but the area is not too close to the Indian border, due to which New Delhi reportedly hasn't raised an objection to it yet.
Numerous reports had earlier also cited satellite imagery and confirmed that Beijing was indeed building a road in the region.
Earlier, Air Chief Marshal BS Dhanoa too had admitted that the Chinese soldiers were present near the Chumbi valley. It was also being said that a Chinese division of more than 12,000 soldiers, 150 tanks and artillery guns were moved to the region and the PLA had also not removed the tents and construction equipment since the disengagement.
The Ministry of External Affairs had earlier said that there was no fresh activity in Doklam and the PLA troops were well within China. "The status quo prevails in the area and any suggestion to the contrary is incorrect and mischievous,'' the Times of India quoted MEA spokesperson Raveesh Kumar as saying. "I would like to reiterate that there is no new development at the face-off site and its vicinity since the August 28 disengagement."