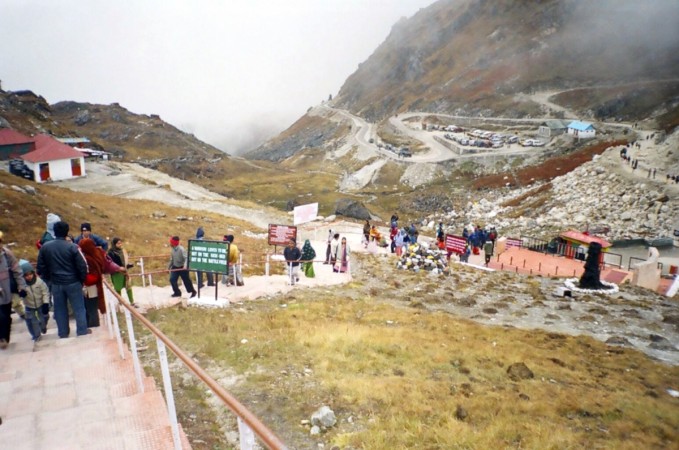 After the standoff between India and China came to an end on August 28, with troops of both the countries withdrawing from the Doklam region, the two countries held the first border talks after the dispute in Beijing on Friday, November 17.
Under the Working Mechanism for Consultation and Coordination on India-China Border Affairs, the two countries reviewed the situation at all the border sectors and discussed ways to improve border relations. Speaking of the talks, the India embassy said that they were "constructive and forward-looking."
During the meet, the Indian and Chinese sides also discussed ways to build confidence between the forces of the two countries and how military contacts could be made stronger and more efficient. Not just that, Beijing and New Delhi also agreed that good relations were important for both the nations and that it would help the countries see a consistent growth in the future.
India and China have witnessed quite a dispute this year with the 72-day standoff in the Sikkim region, due to which the forces of the two nations also did not hold the Border Personnel Meeting (BPM) on more than one occasion. The Indian Army and China's People's Liberation Army did not take part in the traditional Border Personnel Meeting (BPM) on Sunday, October 1, which marked China's 68th national day.
Before the BPM is conducted, both the sides usually give a confirmation on it a few days in advance, but this time the Chinese side reportedly did not send an invite to the Indian side.
"The People's Liberation Army did not send us an invite for the ceremonial meeting at the five BPM points (Daulat Beg Oldi and Chushul in Ladakh, Bum La and Kibithu in Arunachal, and Nathu La in Sikkim) on October 1," the Times of India quoted a source as saying.
Before this, the armies of the two countries did not hold the meeting on August 15 as well. The Indian side is said to have sent the invite but did not receive any response from PLA.
Meanwhile, India seems to be cautious about the situation at the border even though the standoff has now ended. In tune, the Indian Army has decided to upgrade the infrastructure at the country's border with China in various states, including Uttarakhand, where Chinese transgressions have been commonplace.
The PLA had, in July, briefly infiltrated into India through the Barahoti region of Uttarakhand's Chamoli district. Apart from Uttarakhand, the army will also enhance the infrastructure in a few other regions. "To that end, four passes — Niti, Lipu lekh, Thang La 1, and Tsangchokla — will be connected by 2020 on priority," the Indian Express had quoted Lt General Vijay Singh as saying.