An Indian Army soldier, who has reportedly joined the militant group Hizbul Mujahideen, was recently posted to Bihar and wasn't happy about it. Mir Idrees Sultan, a resident of the Shopian district in south Kashmir, made headlines Monday, April 16, after an image of him holding an AK-47 rifle went viral on social media.
The 23-year-old is said to have joined the Indian Army about three years ago and was a part of the Jammu and Kashmir Light Infantry(JAKLI) regiment. He was posted to Bihar's Danapur and the police have said that Sultan wasn't happy about the posting and had been vocal about it.
According to the details on the picture, Sultan, who has studied till BSc second year, joined the group Sunday, April 15. The soldier had come to Shopian on leave and was set to return to Bihar Tuesday. However, he is said to have left home Sunday and had not returned.
The family confirmed the news to the police, who have now lodged a missing complaint. "We have lodged a missing complaint and we are in touch with his family," the New Indian Express quoted Shopian SSP Ambarkar Shriram Dinkar as saying.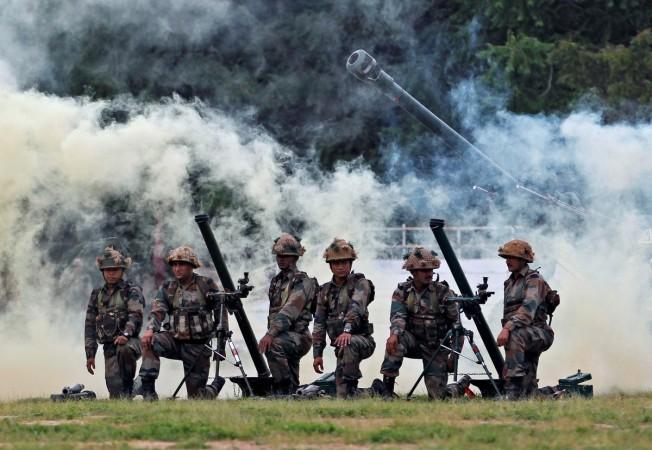 While defense sources are reportedly maintaining that Sultan is "missing," a probe is under way and the army is trying to find out if the soldier has indeed joined Hizbul Mujahideen. The army is reportedly also probing on how Sultan got in touch with the militant group and if he has leaked any critical information to them.
Meanwhile, this is not the first case in which soldiers of the Indian army have joined the terror group, which is active in the southern part in the north Indian state of Jammu and Kashmir. In July 2017, another Kashmiri soldier Zahoor Ahmad Thokar is also said to have left his unit with his service rifle and joined the Hizbul Mujahideen.
The police also told the NIE that there have been several policemen in the past who have also joined the outfit.
Sultan's declaration comes just a few days after an Assam man took to social media to announce that he had joined the militant outfit. He had been missing since last year.
The police in Jammu and Kashmir believe that educated youth joining the ranks of terror groups isn't new and that Hizbul Mujahideen has a number of youth members who have PhD and MBA degrees.