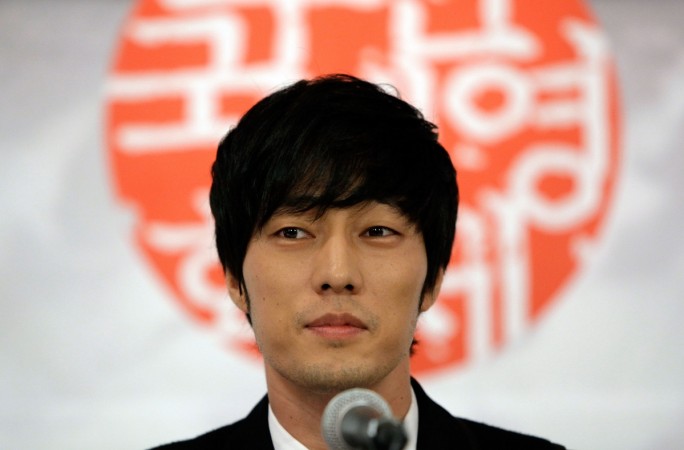 Actor So Ji Sub has shared some details about the role of a responsible father he is playing in the upcoming film Be With You, which is a Korean adaption of a Japanese film of the same name.
The 40-year-old actor has admitted that he was not confident about the role. He said he feared that he might not be able to do justice to the character, and turned down the offer.
But he changed his decision after reading the entire script, which gave him the confidence to play a responsible father, though he is a bachelor.
Ji Sub has also shared his thoughts about Be With You after watching the entire film. He said the movie would take the viewers on an emotional rollercoaster ride.
"I don't usually cry while watching films, but I cried a lot from the very beginning of this movie. My heart ached while watching the scene where the father, who has nothing to offer his son, shows up at his field day and runs in the race for his son. It reminded me of my own underprivileged childhood and how I grew up, which made me very emotional," Soompi quoted him as saying.
The actor then spoke about the various challenges he faced while portraying characters that were similar to him at the beginning of his acting career.
"When I was young, I found it burdensome when my real personality showed through in my characters. But from a certain point onwards, I started feeling more comfortable playing characters that have similar dispositions to mine. I liked that in this film, I had a lot of similarities to [my character] Woo Jin," he said.
Be With You is written by Kang Soo Jine in association with Lee Jang Hoon and directed by Lee Jang Hoon. It will hit the big screens March 14 in South Korea.
Apart from Ji Sub, the romantic fantasy thriller features Son Ye Jin and Kim Hyun Soo in the lead roles. Other popular celebrities to appear in the movie include Kim Ji Hwan, Ko Chang Seok, Lee Jun Hyeok and Seo Jeong Yeon.