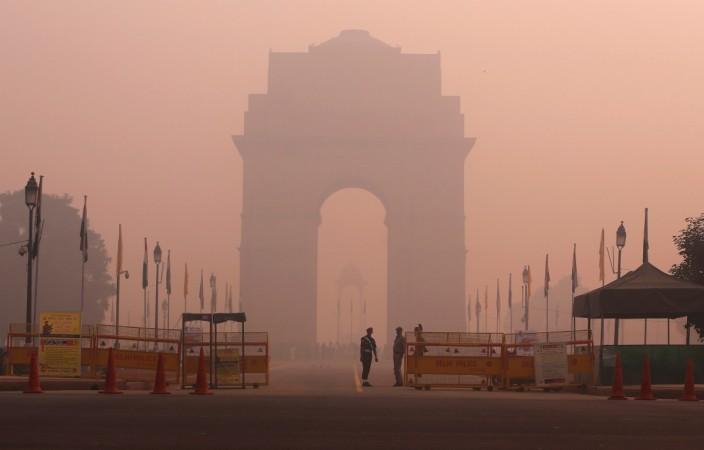 On Wednesday, India's capital witnessed a horrifyingly thick blanket of smog, which resulted several road accidents causing injuries and even deaths, and many people complained of dryness in throat, cough and burning sensation in the eye. This alarming scene in Delhi resulted in an uproar and staying indoors was the only viable solution.
But that's not good enough if the air inside the house is contaminated, resulting in similar effects on health. This is where home air purifiers come into play. While it is not a common understanding that air purifiers don't come cheap, brands like Xiaomi have changed that perception in India.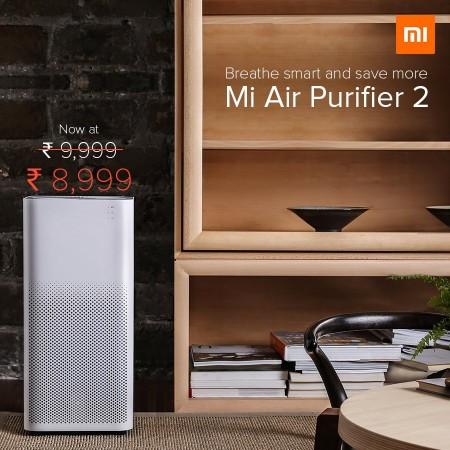 Xiaomi Mi Air Purifier 2, the affordable alternative to expensive air purifiers, is now available at a discounted price countering its already-affordable price tag. If the Delhi smog has you worried about your health, taking necessary precautions could go a long way.
For Rs 8,999, the Mi Air Purifier 2 offers a feasible solution in wake of the rise in air pollution in India. The purifier comes with a triple layer filter, which includes a PET pre-filter, an EPA filter and an activated carbon filter.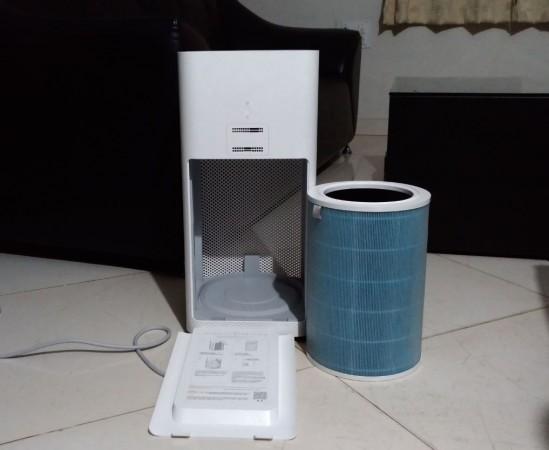 Unlike traditional filters, this one can be controlled via Mi Home app to remotely turn the purifier on or off. It's ideal in cases when you are returning from office and would like to breathe fresh air at least inside your home.
Using the app, you can instantly check the air quality, humidity and temperature and regulate between the three modes (auto, night and manual) accordingly. If manually controlling the purifier is a bit of a task, Mi Air Purifier 2 comes with automatic timer schedules.
We reviewed the product when it was launched last year, and found it suitable for a 21aqm room and does its job effectively. You can read our full review HERE.
But Xiaomi isn't the only brand to offer a suitable air purifier for home. Sharp has a range of products that can help you breathe fresh air amid rising pollution concerns.
Sharp's FP-FM40E air purifier with mosquito catcher is one-of-a-kind product that works flawlessly in pollution and dust-prone areas. We reviewed the product and found it to be quite effective in eliminating pollutants and removing bad odour in rooms. The air purifier is priced higher than the Xiaomi's model and costs Rs. 26,000 in India. But the high price tag is justified by the effectiveness of the purifier.
In addition to that, Sharp also offers car purifiers priced at Rs. 10,000 for IG-DC2E model and Rs. 12,000 for IG-GC2. Both purifiers can replace air fresheners in your car and effectively removes hidden smell, pollen and dust particles.
For humid regions such as Mumbai, Sharp offers DW-E16FA- W and KC-F30E-W with dehumidifier functions. The former model costs Rs. 35,000 while the latter is priced at Rs. 28,000.
But if you are looking for affordable options, Intex has air purifiers starting from Rs 11,999 all the way up to Rs 25,499, depending on your budget. Panasonic and Kent also have air purifiers priced between Rs 10,000 and Rs 17,000 range for you to explore. You can read more about these air purifiers HERE.