In late September, Xiaomi launched the company's first smart home appliance Mi Air Purifier 2 in India.
Xiaomi's timing of launching the air purifier couldn't have been more pertinent than this, as the air quality in most of the cities in India are alarming toxic enough to induce chronic disease like bronchitis and life altering Asthma across all age groups.
Also read: Xiaomi Mi Max Review: XL version of Redmi Note 3 for mobile entertainment buffs
As per the recent WHO (World Health Organisation) survey, around 22 Indian cities figure in world's 50 most polluted cities in terms of air quality.
Coming back to the topic at hand, I used the review unit in my home for close to a month and am ready with the verdict.
Design language:
Going by the handful of recognizable branded air purifiers in the market, Xiaomi Mi Air Purifier 2's is unarguably the best looking device. Its long cubicle-based design language is aesthetically pleasing and what's makes Xiaomi device more compelling is that it occupies no more than A4-size paper. It measures just 240 x 240 x 520 mm in size and weighs less than 5kg.
Inside, Xiaomi has incorporated cylindrical filter so that it can absorb from all directions (360 degree). It consists of three layers -- PET primary filter, HEPA (High-efficiency Particulate Arrestance) filter and an activated carbon adsorption filter.
And on top, it is fitted with airplane engine-inspired fan to push air upwards allowing smooth circulation of purified air in to the room.
User experience:
Besides the visually appealing design, Xiaomi Mi Purifier 2's key attribute is that it can be controlled by the user sitting anywhere via a smartphone app —Mi Home (compatible with Android and Apple iOS phones).
It also comes with auto, night and favourites mode, wherein users can adjust the speed of the fan depending on the room's area.
Sensors built in to the Mi Air Purifier 2 will also help you assess the air quality of the house on the smartphone via Mi Home app.
That's not all; Mi Home app also shows the condition of the Air Purifier 2's filter condition and reminds you when to replace it, as well.
Performance:
With such a compact design, many might wonder if it is powerful enough to clean big rooms. In our tests, it did remarkably well. It is capable of quickly removing PM2.5 particles, dust, indoor plant pollen, pet fur and more.
With its high 310m3/h CADR (Clean Air Delivery Rate), Mi Air Purifier 2 takes just 10 minutes to circulate purified air in a 21sqm room, the company claims.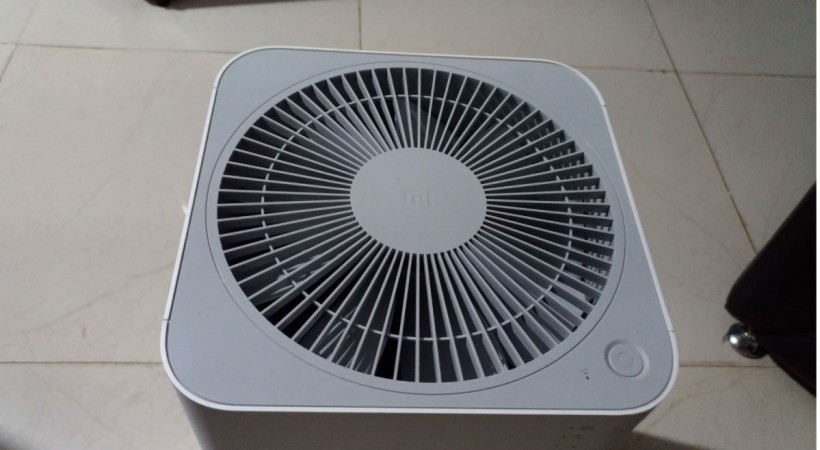 Practical case study:
I reside in the outskirts of Bengaluru (Yelahanka), Karnataka and the roads in front my house is in dilapidated condition due to digging of roads to install new water lines. As the dust from the roads used to accumulate in my room over night, every morning I used to wake up with clogged nose.
When I started using the Mi Air Purifier 2 in my room, I never faced the blocked nose and it remained true throughout the two weeks of the test period.
Truth to be told, I was bit apprehensive about the Mi Air Purifier 2's night mode, as the sound of the device's sound was eerily silent. Only if you put your ears near the device, you can make out the device's fan on the top is running and was also pleasantly surprised by its power consumption.
I used keep the Mi Air Purifier 2 switched on for more than 14 hours a day during the entire two weeks of testing period and feared, I might get a hefty electricity bill. Actually, it had no noticeable change compared to previous months' electricity bills.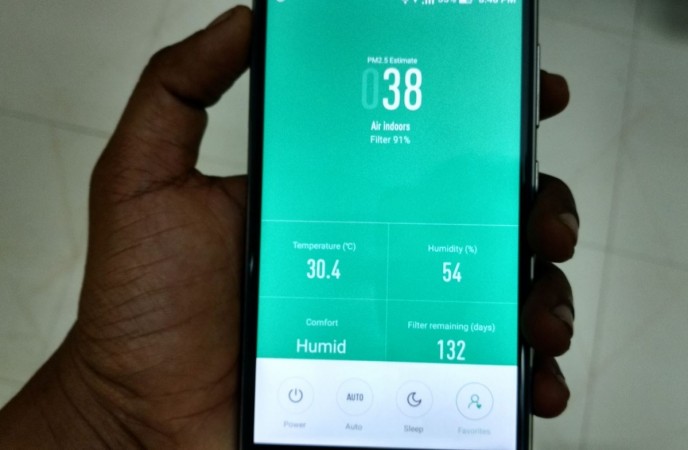 Verdict:
For its price, Xiaomi Mi Air Purifier 2 is the most cost-effective and also the smartest air cleaner in the market.
Thanks to smartphone app control capability, it is really user friendly. If you are planning to buy an affordable air purifier with latest technology, look no further than the Mi Air Purifier 2.