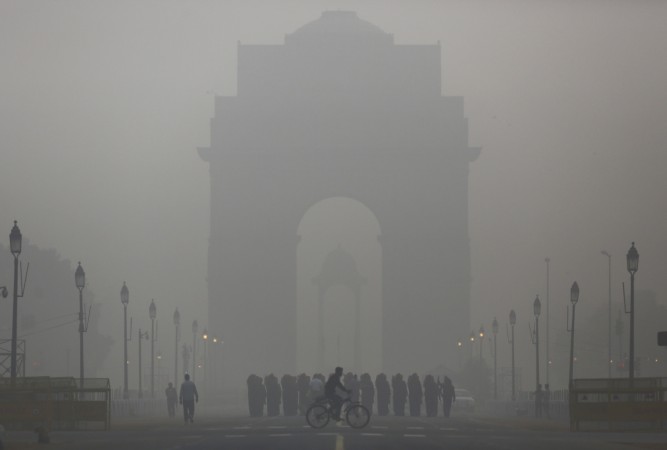 Air pollution has become a national concern after the fireworks and crackers during the Diwali celebrations spiked the levels to an alarming zone. In Delhi, the PM2.5 levels are still over 900 per cubic meter and the PM 10 levels are close to the 900 mark in several parts of the city.
The air pollution in the capital has always been a concern, but the new low in the air quality called for a social media outrage and a wide-spread vocal support. As a result of the air pollution in Delhi, people are facing problems in breathing and burning sensation in eyes and throat. While controlling the air pollution and bringing it back to safer levels will require some rigorous actions and a long time, here's a way you can breathe fresh air by installing an air purifier in the house or office.
Air purifiers are already in high demand as Snapdeal recorded 7-times increase in the number of air purifiers and masks after Diwali. If you are still planning to buy an air purifier, which is a sensible choice given the current situations, we have listed some of the best affordable choices for you to explore.
Xiaomi Mi Air Purifier 2
Xiaomi launched its Mi Air Purifier 2 in India in September and the timing of its arrival couldn't be more perfect. We reviewed the purifier and found it extremely useful and worthy of its price. It costs Rs 9,999 and available online from Mi.com and Flipkart.
Key features:
Works with Mi Home app smart controls (Android and iOS)
Real-time AQI (Air Quality Index) monitoring, Wi-Fi connectivity
Aerodynamic air vortex, up to 37sqm (400 sq. ft.) coverage
310m3/h Clean Air Delivery Rate (CADR)
360° triple-layer filter, removes harmful PM2.5 articles
4.8W energy saving, ultra-quiet 30dB noise level
Compact form factor: 520mm tall and base area smaller than an A4 sheet of paper
Replacement filter available online at Rs 2,499
Read: Xiaomi Mi Air Purifier 2 Review
Intex Air Purifiers AP Series
Intex launched its health-friendly air purifiers last month and bring affordability and durability in one package. The company launched a total of four air purifiers, which are priced differently to suit everyone's budget. All the models are available on Amazon India and their prices are listed below:
Intex AP-215: Rs 11,999
Intex AP-330: Rs 16,499
Intex AP-380: Rs 22,999
Intex AP-450: Rs 25,499
The model numbers of the air purifiers correspond to the area it can cover. The AP-215 can purify air in a 215 sq.ft room, AP-330 covers 330 sq. ft. so on and so forth. All purifiers have UV Sterilisation technology to eliminate 99.99 percent of pollen, allergens, fine dust and clinging odors. It also displays real time PM2.5 levels to show the level of pollutants in the room.
Panasonic Air Purifiers
Panasonic has two air purifiers, F-PBJ30AAD and F-PXJ30AAD, priced at Rs 11,995 and Rs 16,995, respectively. Both models are designed to purify air in a 215 sq. ft. room, have sleek mode, 3D circulation flow and house dust catcher. The premium model adds Nano technology and filter replacement indicator to justify the increase in its price.
Kent Aura Air Purifier
Kent Aura Air Purifier was launched at Rs 16,000 and can be bought for a cheaper price online. It covers up to 270 sq. ft. area and a CADR of 180 m3/h. The HEPA-activated carbon ionizer ensures clean air and is best suited for small rooms. It can kill bad odour and trap dust, bacteria and allergens.
In case budget is not your priority, there are plenty of air purifiers that offer extensive purification of larger areas. For instance, Panasonic has F-PXL45 with wall mount option and costs Rs 31,995. Similarly, Philips 3000 series air purifier, priced at Rs. 32,995 and has a PM2.5 sensor in it. It has an effective air purification area of 333 – 818 sq. ft and a CADR range of 367 m³/h.