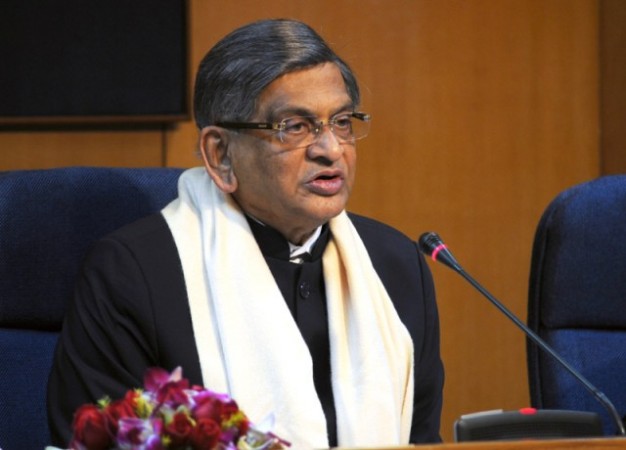 Karnataka BJP president BS Yeddyurappa said on Saturday that veteran politician SM Krishna, who had recently quit the Congress but not active politics, will soon join the saffron party. This would be the second Congress leader who quit the party and joined the BJP in a matter of weeks if it happens. Nonagenarian ND Tiwari and his son joined the BJP last month.
Also read: BJP Looking to Bring Back Yeddyurappa to Retain Hold in Karnataka
The Congress was quick to react to the development. Karnataka Energy Minister and Congress leader DK Shivakumar told ANI: "We have the highest respect for SM Krishna. He may have been hurt, but he is not immature to go to the BJP. What Yeddyurappa is saying is totally false."
What Yeddyurappa said
Yeddyurappa who is also often referred to by his initials — BSY — hinted on Friday itself that Krishna would join the BJP. He only confirmed that on Saturday, adding to speculation on the manner in which the BJP is looking to make a comeback in Karnataka, where it held power before being unseated by the Congress in 2013.
Yeddyurappa told news agency ANI on Saturday that Krishna had "decided to join BJP." However, there was no time-frame of when he would be welcomed into the party fold, but Yeddyurappa said it would be fixed "soon." He added: "He is joining 100 percent."
What this means for BJP
SM Krishna was once the chief minister of Karnataka, and then had gone on to join the Cabinet of former prime minister Manmohan Singh as external affairs minister from 2009 to 2012. He has since then held no significant post. Half a decade later, with the Congress struggling, he made his exit because there was little to do there.
If Krishna indeed joins the BJP, the party will look to use his clout to claw back to power in the 2018 Karnataka Assembly elections, even as Krishna himself will look for more meaningful and substantial power in his hands in return for his services. While he may not become the BJP's chief ministerial candidate, he could definitely be a Cabinet-rank minister if the BJP comes to power in 2018.