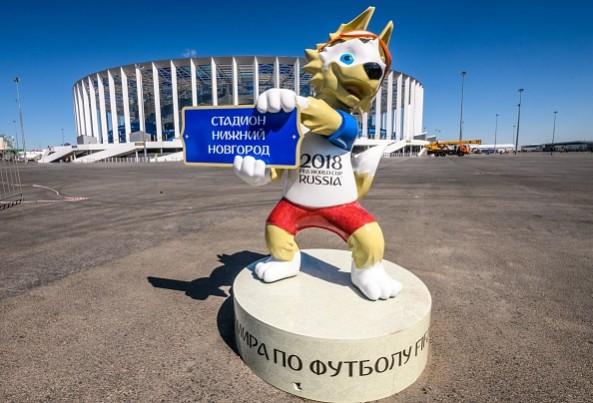 In the age of Snapchat and Facebook Live, super-fast internet is critical to millions of users world over. However, most people simply do not have access to the internet speeds they desire, especially in public area where data can be slow due to an overload of users.
All that will change when 1.5 million football fans descend on Russia for the upcoming FIFA World Cup. To ensure that fans don't miss out on any action online, telecom companies have put in place special arrangements to ensure high-speed data transmisison.
To provide a superior mobile internet experience for the faithful, Russian mobile operator MTS has teamed up with Ericsson for deployments of Massive MIMO (Multiple Input, Multiple Output) technology.
Through the intelligent reuse of system resources, Massive MIMO improves capacity by transmitting data to multiple user devices using the same time and frequency resources with coordinated beam forming and beam steering, Ericsson said in a statement on Friday.
"Hundreds of thousands of football-loving fans are about to experience ultra-high data speeds thanks to our Massive MIMO deployment for MTS across seven tournament cities," said Arun Bansal, Senior Vice President and Head of Market Area Europe and Latin America, Ericsson.
As per MTS, this will be the largest deployment of MIMO technology in Europe.
With MIMO in place, football fans will be able to enjoy higher speeds of data transmission than normal in seven of the 11 cities that are scheduled to host matches. It will be available at not just the stadiums, but also in fan zones, selected transportation hot spots and some of Russia's most famous landmarks.
The deployment in Moscow covers the two stadiums Luzhniki Stadium and Spartak Stadium as well as the fan zones, Sheremetyevo airport, Red Square, Tverskaya Street and Gorky Central Park. In Saint Ptersburg, fans can enjoy coverage at Dvortsovaya Square, and Moskovsky railway station as well as at the Saint Petersberg stadium and fan zones.
The other covered cities are Yekaterinburg, Kazan, Niznny Novgorod, Samara and Rostov-on-Don.
The month-long tournament gets underway on June 14 and ends on July 15.
[With inputs from IANS]