Football fans attending the FIFA World Cup 2018 matches in Russia are free to carry prohibited and psychotropic drugs to the stadium, the pro-Kremlin Izvestia newspaper has reported. However, you need to undergo a thorough check to prove that you are using the substances for legitimate medical purposes.
The Eurasian Economic Union (EAEU) has granted the football fans around the world, traveling for Russia 2018, to carry the likes of marijuana, cocaine, amphetamines, codeine, and morphine, to the stadiums, but only after producing proper medical documents and prescriptions that are written both in English and Russian.
Law enforcement officers, entrusted to carry out a strict vigil across the stadiums in Russia, will be checking the authenticity of the medical documents produced by the spectators at the checkpoints.
In brief: Guidelines to carry banned drugs to the stadium
Should be supplemented with a certified medical prescription.
The quantity of the drug, should at no cost exceed the quantity prescribed in the certificate.
As per FIFA, the spectators can carry a maximum of seven medicines.
Unless otherwise mentioned in the prescription, nobody is allowed to carry more than one pack of the same medicine/drug.
Smoking is prohibited in Russian stadiums. Therefore, it has to be prescribed by doctors in other medicinal forms, like syrups or drops.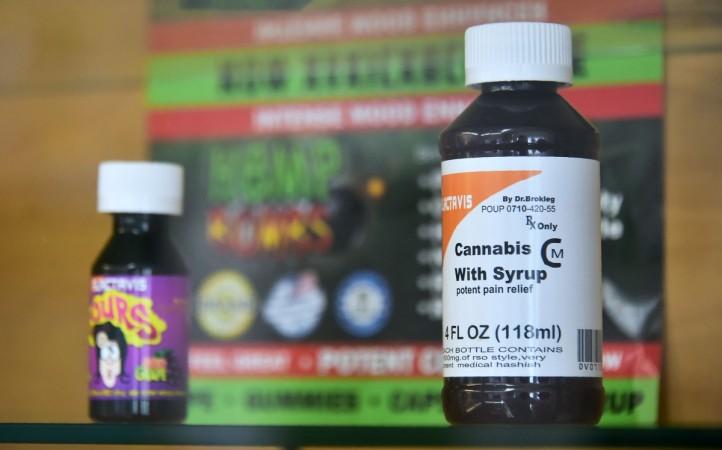 Why is carrying drugs given a green signal anyway?
As per David Melik-Huseynov, director of the Institute of Healthcare and Medical Management, it will be a violation of human rights if a football fan, who is suffering from certain medical conditions, is not allowed to take the prescribed drugs at the right times.
"Such medications can be used as pain medications. If you prohibit the passage to the stands with them, the rights of patients will be violated," Melik-Huseynov told the Russian newspaper.