Last month, leading telecom service provider Airtel deployed Massive MIMO (Maximum Input Maximum Output), a key enabler of 5G technology, in Bengaluru and Kolkata. Taking cue from the rival, Vodafone, Idea and new entrant Reliance Jio have commenced trials of the same technology in India.
Chinese telecom equipment supplier ZTE is working with Reliance Jio, Idea and Vodafone, according to a report by The Economic Times.
Read more: Nokia Innovation Day: 5G and IoT to usher smarter cities in India
Furthermore, other companies like Samsung, Huawei, Nokia and Ericsson too are working with all network providers in different capacities.
Interestingly, South Korea-based cellular service company SK Telecom is helping Airtel build most advanced telecom infrastructure in India. Under this partnership, the firms will also collaborate on an on-going basis towards jointly building and enabling an ecosystem for the introduction of evolved technology standards of 5G, Network Functions Virtualization (NFV), Software-defined Networking (SDN) and Internet of Things (IoT) in the Indian context.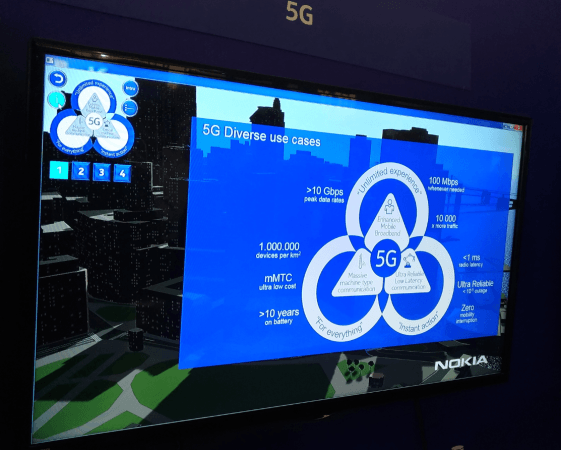 How Massive MIMO will benefit cellular network service users?
As mentioned earlier, Massive MIMO is a pre-5G technology. It will make the existing network future ready to meet the data demand of a billion people (in India). With this upgraded infrastructure, customers, who have been limited with 4-16mbps speed, will be able to enjoy faster data speeds close to 30-40 mbps and that too on their existing 4G mobile devices without any upgrades or plan change. Furthermore, Massive MIMO deployment (as per Airtel) is said to be green technology and thus helps reduce carbon footprint.
How Massive MIMO works?
Massive MIMO creates 3D beams both on horizontal and vertical planes towards users located within its coverage footprint. This helps in improving coverage and reducing interference across users in different beams, thereby improving signal quality (SINR) by 2-3dB (decibells).
Serving multiple users by re-using same set of resource blocks (MU-MIMO) with improved signal quality helps in improving user experience, cell capacity and spectrum efficiency, Airtel claims.
When will 5G service commercially roll-out in India?
The commercial deployment of 5G service in the India depends on the willingness of the Government and network carriers. If the former auction required spectrum in a next couple of years, we can expect 5G service to take off in India around 2020 or by the end of 2022, Nokia representative working on 5G technology told International Business Times, India.
Stay tuned. Follow us @IBTimesIN_Tech on Twitter for latest updates on 5G trials and more.