Karnataka chief minister Siddaramaiah has taken a dig at Yogi Adityanath ahead of the Uttar Pradesh chief minister's visit to the poll-bound state as a Bharatiya Janata Party campaigner.
Siddaramiah took to Twitter to say that BJP was defeated in Yogi's own constituency "so why should he come here and do anything?" Siddaramaiah's remark comes just days after the Karnataka CM called prime minister Narendra Modi and Adityanath as 'north Indian imports'. Adityanath is set to arrive in Karnataka on May 3.
It is a Siddaramaiah vs BSY+Reddy bros+HDK contest. I don't see BSY campaigning here. So they are importing Yogi who could not retain his own constituency & has brought #JungleRaj in UP. Good luck to them.#Congress https://t.co/X8Krwsm2cQ

— Siddaramaiah (@siddaramaiah) April 26, 2018
Now the only thing that is left for BJP to do is to declare officially that it will, if elected, bring "Yogi Model of Governance" to Karnataka.

Kannadigas deserve to be forewarned. https://t.co/yU4lz5m977

— Siddaramaiah (@siddaramaiah) April 26, 2018
When asked about what Siddaramaiah thought of Yogi campaigning for the Karnataka elections, he told the news agency: "If Adityanath comes here, it will be minus point for BJP. What has he done in UP? In 1 year, he failed miserably. In his own constituency, BJP was defeated. Why should he come here and do anything?"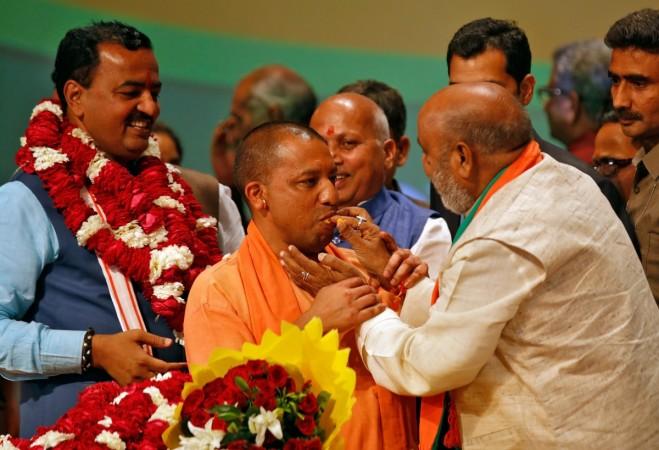 The BJP has reportedly lined up 36 public meetings for Adityanath, one of the most sought-after BJP campaigners, for the assembly elections. This was confirmed by BJP spokesperson Shalabh Mani Tripathi who told Press Trust of India that the chief minister's hectic campaigning schedule begins May 3 till May 10.
The 5-time MP for Gorakhpur constituency was picked by PM Modi to head India's most populous state after the BJP triumphed in the assembly elections, winning 312 of the 403 seats. Adityanath has been the chief minister of Uttar Pradesh for just over a year. However, last month, the BJP suffered an embarrassing defeat in the bypolls in Gorakhpur which is also considered to be Adityanath's home turf.
The BJP has already deployed its political stalwarts, including PM Modi and president Amit Shah, in the poll-bound state. The Karnataka assembly elections will be held May 12 in a single phase in all the 224 constituencies. The counting is scheduled for May 15.