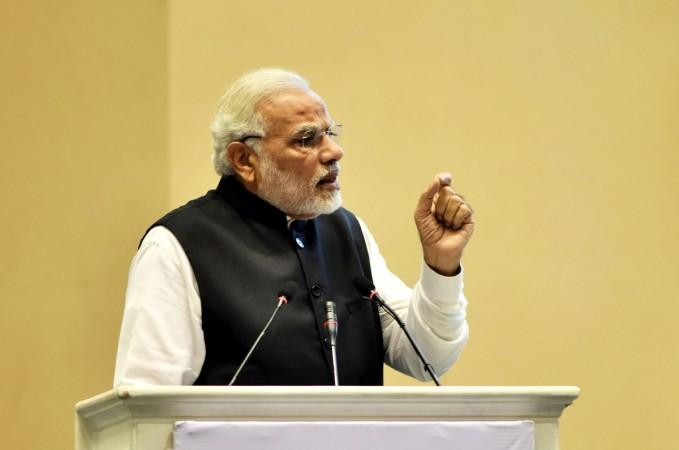 Has the relationship between prime minister Narendra Modi and his media-appointed successor Yogi Adityanath, the chief minister of India's largest state, soured? Reports say Modi recently spoke to the Uttar Pradesh chief minister about his concerns on the party's organizational problems in the state, especially after the defeats in two bypolls in the state. Some Dalit legislators of the party had also come out publicly against Adityanath's governance.
The camaraderie between Modi and Adityanath could have hit a rough patch too, Times of India reported.
The shock defeats in Phulpur and Gorakhpur Lok Sabha constituencies, the latter considered the home turf of Adityananth, could prove costly for BJP and its allies as they try to burnish their heavily scarred image for the 2019 general elections. Four Dalit lawmakers from the party also wrote to the PM about party leadership, expressing concern over the rising number of atrocities against the lower castes in Uttar Pradesh.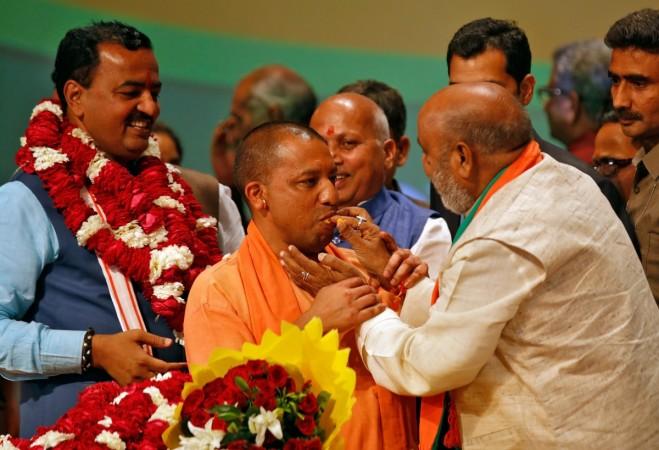 Modi's questions were not the first sign of discomfort in the BJP over the party's prospects in Uttar Pradesh. Recently, two top Rashtriya Swayamsevak Sangh (RSS) functionaries -- Krishna Gopal and Dattatreya Hosabale -- had visited the state on a three-day fact-finding trip. They reportedly interacted with the two deputy chief ministers of the state -- Keshav Prasad Maurya and Dinesh Sharma-- BJP members, and local RSS leaders among others, and collected feedback about the perception on Adityanath's governance.
Adityanath visited New Delhi Saturday, April 7, to discuss the state of affairs in UP with Modi and BJP president Amit Shah.
Although the meeting between Modi and Adityanath is being termed as a courtesy call, reports suggest that there could be major changes within the BJP-led UP government. Modi has reportedly told Adityanath to sort out issues within the party as soon as possible, TOI reported.
Shah is set to visit the state April 11 to get a first-hand look at the state of governance.
The BJP has plenty to worry, even without its own intra-party problems. The alliance between Samajwadi Party (SP) and the Bahujan Samaj Party (BSP) looks like holding strong and could give the BJP some jitters in the general elections.
Whether he did it for the media is not clear, but at a recent meeting in Gujarat, Adityanath heaped praises on the prime minister, calling him "Iron Man" for fast-tracking development projects across the country. The UP chief minister had also equated Modi's leadership to that of Mahatma Gandhi and Sardar Vallabhbhai Patel.