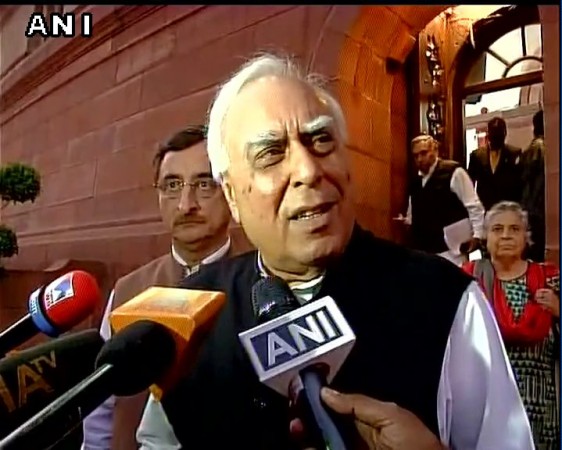 Senior Congress leader Kapil Sibal on Sunday slammed the BJP government saying that people have termed the saffron party as the "lynch-pujari".
Sibal's remarks comes a day after Prime Minister Narendra Modi called the Congress party was being called "bail gadi" because many of its senior leaders were out on bail. Modi made the remarks at the inauguration of 13 urban infrastructure projects in Jaipur on Saturday.
Eight accused convicted for lynching are garlanded by Jayant Sinha when granted bail. You got it wrong Modiji. They say your government has become: Lynch-Pujari," Sibal tweeted.
Sibal was referring to the incident where Union Minister of State for Civil Aviation Jayant Sinha allegedly honoured the eights convicts accused in the Ramgarh lynching case in Jharkhand after they were released on bail on Thursday.
According to reports, the life sentences of the convicts were suspended by the High Court and being released on bail, they headed to Sinha's residence, led by a local Bharatiya Janata Party leader.
Sinha defended his actions, saying that he had full faith in the country's judicial system and the rule of law. He said while he unequivocally condemned all acts of violence and rejected any type of vigilantism, he had misgivings about the fast-track court judgment of sentencing the accused to life imprisonment.
Condemning Sinha's action, the Congress had slammed the BJP and accused it of fanning communal tension.
On a related note, Congress MP Shashi Tharoor was granted bail by the Delhi High Court in connection with the case of the murder of his wife Sunanda Pushkar.