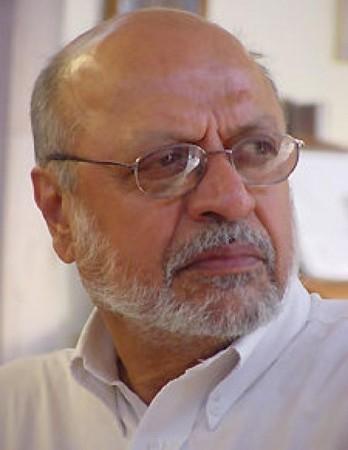 Shyam Benegal said that casting couch hits those who don't have talent
He also said that sexual favors are sought in every filed, and not just in the film industry
Benegal said some try to take advantage of people who want to enter the industry without talent
Noted filmmaker Shyam Benegal is the latest to speak on the issue of casting couch. However, the veteran director's comment might not go down well with many.
Benegal admitted that the practice of casting couch is prevalent, but said that only those who don't have talent fall prey to this menace. He further said that sexual exploitation happens in every field, and not just in the film industry.
"Things are not one-sided in any of these things. There are situations that are created. I have heard about the casting couch and I don't know how much of it is true. But, I am sure there is a certain amount of truth in it. The fact is, when people are professional and talented there is no need for the casting couch. If there is no talent and people still want to get into the business, there may be others who want to take advantage of them. Those things happen in any profession, it is not just in the profession of filmmaking," he said while speaking during a debate on the issue, according to The Asian Age.
Earlier, choreographer Saroj Khan had not just accepted the existence of casting couch in the film industry but also defended it saying that it happens with mutual consent, and it provides livelihood to women.
"This has been going on since baba Adam's era, it's not new. Everyone tries to take advantage of girls. Even people in the government do. Why are you after the film industry alone? At least it provides a livelihood. Doesn't rape and dump the girl. It depends on what the girl wants. If she doesn't want to fall into the hands of such people, she won't fall. Why would you sell yourself if you have art in you? Don't take film industry's name, it's our everything," Saroj had said during a press conference.
Later, actor-politician Shatrughan Sinha had expressed support to Saroj saying that it's an old practice, and there is nothing to get upset about it.
"Neither Saroj Khan nor Renuka Chowdhary is wrong. Sexual favors are demanded and given in both the entertainment world and in politics. It's an old and time-tested way of getting ahead in life. 'You please me I'll please you'. This has been happening since time immemorial. What is there to get so upset about," Sinha had told IANS.
However, he also said that he doesn't support casting couch. "We cannot shut our eyes to the reality around us".
The issue of casting couch in film industry rose after Telugu actress Sri Reddy accused big directors and actors of sexually exploiting her on the pretext of giving her work.